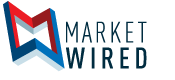 Legend Photographer John Stoddart Exhibits at Sofitel Hotel, Beverly Hills
Artography Limited (UK), the Sofitel Hotel, Los Angeles at Beverly Hills and Charity, Caterina's Club "Feed the Children," Proudly Announce the May 3rd 2017 Exhibition Opening Night of Legend British Photographer, John Stoddart
/EINPresswire.com/ -- BEVERLY HILLS, CA--(Marketwired - Apr 11, 2017) - John Stoddart is recognized as one of the world's most renowned photographers, often credited for the return of glamour to popular culture. Over three decades he had shot for world-renowned publications and brands such as Vogue, Harper's, EMI and Virgin and photographed every major record label band, establishing himself as a legend photographer and branded "the Photographer to the Stars."
His famous photographic images of Catherine Zeta-Jones, The Rolling Stones, Pierce Brosnan and other glamorous celebrities and boudoir art will surround the Sofitel's lobby and Rivera 31 Lounge. Attendees will be treated to a Hollywood "Step and Repeat" for photographs upon entrance. The cocktail reception begins at 5:30 pm with music, food and entertainment by singer Maria Elena Infantino and a sweepstakes prize drawing for a framed print.
The events charity partner is Caterina's Club, started by celebrity Chef Bruno Serato, dedicated to feeding and housing underprivileged children, which will receive a portion of all event sales proceeds.

EIN Presswire does not exercise editorial control over third-party content provided, uploaded, published, or distributed by users of EIN Presswire. We are a distributor, not a publisher, of 3rd party content. Such content may contain the views, opinions, statements, offers, and other material of the respective users, suppliers, participants, or authors.