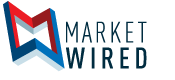 Brookstone Announces Major Expansion of VR Goggle Line Featuring ReTrak's Utopia 360
ReTrak Utopia 360° Virtual Reality Headsets at Brookstone
Click here for high-resolution version
/EINPresswire.com/ -- MERRIMACK, NH--(Marketwired - April 11, 2017) - Believe your eyes. Specialty retailer Brookstone announced it has partnered with ReTrak to deliver amazing, in-store virtual reality (VR) experiences to customers in Brookstone mall and airport stores across the U.S. Brookstone is prominently featuring ReTrak Utopia 360° Virtual Reality Headsets at the front of its stores and even encouraging customers to wear the headsets and view VR relaxation apps while trying out Brookstone Massage Chairs.
ReTrak's Utopia 360° Virtual Reality Headset retails for $29.99. The Utopia 360° Elite Edition headset includes a Bluetooth® wireless game controller and retails for $49.99. Both models are available in Brookstone stores and online at Brookstone.com.
"ReTrak's Utopia 360° VR headsets are perfect at the front of our stores," said Brookstone Chief Marketing Officer Kiran Smith. "Every day we get to introduce many customers who've never tried VR goggles to simply amazing virtual reality experiences. Brookstone stores are all about delivering new and exciting experiences."
"The ability to demo products in stores is what sets Brookstone apart as a major retail partner," said ReTrak CEO Scott Ledbetter. "Virtual and augmented reality are gaining traction at a rapid rate," says Ledbetter. "Giving customers the opportunity to look, touch and understand the 360° experience for the first time is significant."
Brookstone first began carrying ReTrak headsets during the holiday season in 2016, and our customers have responded enthusiastically. Early readings and talking with our customers let Brookstone know that they had a winning product in a growing category.
"Our goal is to showcase VR to mainstream mall customers in as entertaining a way as possible," said Smith. "That's why we've loaded digital devices in all our stores with both VR adventure apps and relaxation apps that can be worn to enhance massage chairs demos. Where else but Brookstone could you imagine being able to sit in a massage chair and view VR ocean and mountain scenes."
Designed to work with smartphones, the Utopia 360° line truly makes VR accessible for all. Hundreds of apps are available at the Apple App Store and Google Play, with more becoming available every week.
About Brookstone
Founded in 1965, Brookstone is a U.S.-based product developer and retailer of wellness, entertainment, and travel products that are fun to discover, smart to use and beautiful in design. Brookstone products are available at its 200+ retail locations at malls and airports throughout the U.S., online at Brookstone.com, via its Brookstone catalog and through select premium retailers.
Brookstone is a member of Sanpower Group Company, a private conglomerate whose primary businesses are engaged in technology and modern service industries. With big data serving as its core competitive advantage, Sanpower is rapidly building up an industrial ecosystem across the finance, health and commerce sectors. The company now has an excess of RMB 100 billion in both total assets and annual gross sales, and a controlling stake in more than 100 subsidiaries. Through this diverse set of businesses, Sanpower provides growth opportunities for a 100,000-strong global workforce.
For more information, visit Brookstone.com and follow them at Twitter.com/Brookstone and Facebook.com/Brookstone.
About ReTrak
ReTrak is the leading manufacturer of retractable tech accessories, designed for travelers and on-the-go lifestyles. Committed through innovation, quality and design -- ReTrak is constantly developing new products, and has recently seen a lot of success in the virtual reality category through the Utopia 360° line. With a global product portfolio of over 450 products, ReTrak sells its products through major brick and mortar retailers and online. For more information, including where to find ReTrak, visit www.myretrak.com.
Image Available: http://www.marketwire.com/library/MwGo/2017/4/10/11G135480/Images/utopia-bb1465d97c4e9f8aa38179495dc150c5.jpg


EIN Presswire does not exercise editorial control over third-party content provided, uploaded, published, or distributed by users of EIN Presswire. We are a distributor, not a publisher, of 3rd party content. Such content may contain the views, opinions, statements, offers, and other material of the respective users, suppliers, participants, or authors.