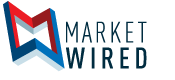 Ecology and Environment, Inc. Urges Shareholders to Vote for the Election of E & E's Two Highly Qualified Class a Director Nominees on the White Proxy Card
Last Chance to Support E & E's Highly Qualified Nominees and Protect Shareholders' Investments; ALL Shareholders Deserve to Benefit from E & E's Long-Term Growth Opportunities; A Vote FOR E & E'S Nominees Is A Vote For Shareholder Value Creation, Improved Efficiencies In Company Operations and a Strong Financial Future
/EINPresswire.com/ -- LANCASTER, NY--(Marketwired - April 10, 2017) - Ecology and Environment, Inc. (NASDAQ: EEI) ("E & E" or the "Company") today encouraged all E & E shareholders to vote on the WHITE proxy card "FOR" the election of the Company's two Class A director nominees at the Company's 2017 Annual Meeting of Shareholders ("Annual Meeting"), which will be held at 9:00 a.m., Eastern Daylight Savings Time, on Thursday, April 20, 2017.
The Company's Board of Directors (the "Board") is sending a letter to shareholders in which the Board reminds shareholders that their opportunity to benefit from the long-term value of their investments in E & E is at risk. In this letter, the Board reiterates the extensive qualifications and highly relevant experience of its two Class A director nominees, Michael S. Betrus and Robert J. Untracht, and the lack of independence, absence of relevant qualifications and highly concerning management track records of the two Class A director candidates nominated by Mill Road Capital.
At this late date, the Board urges shareholders to vote "FOR" the Company's highly qualified nominees, by voting the WHITE proxy card by telephone or internet as directed on the WHITE proxy card. A link to the letter can be found below:
E & E's Letter to Shareholders
About Ecology and Environment, Inc.
Ecology and Environment, Inc. is a global network of innovators and problem solvers, dedicated professionals and industry leaders in scientific, engineering, and planning disciplines working collaboratively with clients to develop technically sound, science-based solutions to the leading environmental challenges of our time. We have worked with clients on thousands of projects in more than 120 countries, including some of the most complex, high-profile projects in the world.
For projects across a broad range of market sectors, we bring a proactive, collaborative approach and a comprehensive understanding of both the natural and regulatory environment. We establish trust and credibility with every relationship we build and every project we complete. We work with integrity and invest in truly understanding our clients, their challenges, their opportunities, and their business objectives. In doing so, we are able to transcend the traditional client-consultant relationship and act as valued strategic advisors, providing clients with a clear line of sight to their goals.
Our U.S. offices are headquartered and incorporated in New York State. We are listed on the NASDAQ Stock Exchange ("NASDAQ") under the ticker symbol "EEI."
Important Additional Information
E & E, its directors and certain of its executive officers will be deemed to be participants in the solicitation of proxies from Company shareholders in connection with the matters to be considered at the Company's annual meeting of shareholders scheduled to be held on April 20, 2017. The Company has filed a definitive proxy statement and proxy cards with the U.S. Securities and Exchange Commission (the "SEC") in connection with its solicitation of proxies from Company shareholders. COMPANY SHAREHOLDERS ARE STRONGLY ENCOURAGED TO READ THE PROXY STATEMENT AND ACCOMPANYING PROXY CARD AS THEY CONTAIN IMPORTANT INFORMATION. Information regarding the identity of participants in this solicitation by the Company, and their direct or indirect interests, by security holdings or otherwise, is set forth in the proxy statement and other materials filed by the Company with the SEC. Shareholders will be able to obtain the proxy statement, any amendments or supplements to the proxy statement and other documents filed by the Company with the SEC for no charge at the SEC's website at www.sec.gov. Copies will also be available for no charge at http://www.proxydocs.com/EEI, by writing to the Company at 368 Pleasant View Drive, Lancaster, NY 14086 or by calling the Company's proxy solicitor, D.F. King, at 1 (800) 628-8536.
Forward-Looking Statements
Information presented in this communication contains forward-looking statements within the meaning of the Section 27A of the Securities Act of 1933, as amended (the "Securities Act"), Section 21E of the Securities Exchange Act of 1934 (the "Exchange Act") and the Private Securities Litigation Reform Act of 1995. All statements relating to events or results that may occur in the future, including, but not limited to, current expectations, estimates, forecasts and projections about the industries in which we operate and the beliefs and assumptions of our management, the Company's future costs of solicitation, record or meeting dates, compensation arrangements, business objectives, company policies, corporate governance practices as well as capital and corporate structure (including major shareholders, board structure and board composition), are forward-looking statements. Forward-looking statements generally can be identified by words such as "expect," "will," "change," "intend," "target," "future," "anticipate," "to be," "goal," "project," "plan," "believe," "seek," "estimate," "continue," "may," and similar expressions. These statements are based on numerous assumptions and involve known and unknown risks, uncertainties and other factors that could significantly affect the Company's operations and may cause the Company's actual actions, results, financial condition, performance or achievements to be substantially different from any future actions, results, financial condition, performance or achievements expressed or implied by any such forward-looking statements. Those factors include, but are not limited to, (i) general economic and business conditions; (ii) changes in market conditions; (iii) changes in regulations; (iv) actual or potential takeover or other change-of-control threats; (v) the effect of merger or acquisition activities; (vi) changes in the Company's plans, strategies, targets, objectives, expectations or intentions; and (vii) other risks, uncertainties and factors indicated from time to time in the Company's reports and filings with the SEC including, without limitation, most recently the Company's Annual Report on Form 10-K for the period ended July 31, 2016, under the heading Item 1A - "Risk Factors" and the heading "Management's Discussion and Analysis of Financial Condition and Results of Operations." The Company does not intend, and undertakes no obligation to update or publicly release any revision to any such forward-looking statements, whether as a result of the receipt of new information, the occurrence of subsequent events, the change of circumstance or otherwise. Each forward-looking statement contained in the Company's proxy statement is specifically qualified in its entirety by the aforementioned factors. You are advised to carefully read the Company's proxy statement in conjunction with the important disclaimers set forth above prior to reaching any conclusions or making any investment decisions.