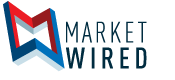 Meridian Energy Group, Inc. Submits Amendment to Significantly Improve Processes and Emission Levels in Permit to Construct for Davis Refinery
/EINPresswire.com/ -- BELFIELD, ND--(Marketwired - Apr 10, 2017) -  Meridian Energy Group, Inc., the leading developer of innovative solutions for environmentally-compliant oil refining technology as the basis for its 55,000 bpd Davis Refinery, announced today that it has amended its application for a Permit to Construct which was submitted to the North Dakota Department of Health - Air Quality Division last October. This amendment provides the Air Quality Division with a description and emission modeling for the refinery process equipment and design for the second phase of the Refinery, that has been modified to ensure greater efficiencies and substantially reduced air emissions. These process modifications were instituted to further lower regulated air emissions, ensuring the Davis Refinery qualifies to be permitted as a Synthetic Minor Source under both State and EPA regulatory thresholds.
Among other improvements, the amendment reflects that Meridian has chosen the hydrocracking refining process as an attractive alternative to fluid catalytic cracking for Davis Full, the second phase of the Refinery. The addition of a Vacuum Distillation and a Hydrocracking Unit during the second phase now provides Meridian with greater product flexibility, including the ability to adjust the ratio of Ultra‐Low Sulfur Diesel (ULSD) to naphtha produced by the Davis Refinery. This not only enables Davis to meet changing market demands, it also ensures the quality of the products, and even lower air emission levels.
The table below reflects the improvements in emissions from October permit submittal:
Emissions Comparisons
 
Regulated Pollutant
Oct'16
PTC Application
April'17
PTC Amendment
% Change from
Original
PTC Application
Industry Average Since 2006**
TPY per 1000s BPD
TPY per 1000s BPD
CO
1.72
1.45
-16%
6.56
PM*
0.31
0.24
-25%
2.11
NOx
0.99
0.71
-29%
4.08
SO2
0.25
0.13
-50%
1.73
VOC
1.27
1.12
-12%
1.60
 
*Without PM Controls on Furnaces
**Based on review of 5 permits issued since 2006 in 5 separate states
With the assistance of Vepica USA, ZIA Engineering & Environmental Consultants, and Axens North America, this amendment has allowed Meridian to achieve higher efficiencies and cost reductions, while even further improving emission controls.
Andreina Pena-Isea, Project Manager of Vepica USA, heading up the amendment process to reduce emissions had this to say, "Changing from an FCC-based configuration to a Hydrocracking-based configuration is a direct result of Meridian's ongoing and strict demands to further limit the refinery's environmental footprint, while also protecting and improving its economic advantages. Hydrocracking is a hydrogen addition process which limits aromatics in the finished products, effectively removes sulfur and nitrogen impurities, and avoids complications from coking. These changes will bring emissions to values even lower than those already achieved under the original Davis Refinery configuration."
Edward Martinez, CEO of ZIA Environmental Engineers & Consultants added, "The ongoing improvements in plant processes have eliminated several major air emissions units versus the original October PTC application. Air impact modeling now reflects levels falling even further below regulatory action levels, and less impact to surrounding air quality. We are therefore confident that this amendment fully meets requirements to be approved as a synthetic minor permitted source."
Tom Williams, Meridian Energy Group's EVP of Permitting said, "These process modifications are consistent with Meridian's commitment to environmental quality, and ensure that the Davis Refinery will be the cleanest refinery in the world," as illustrated by the table above.
Bill Prentice, Meridian's CEO, "Meridian is very excited by the accomplishments of its technical team, and eager to actually get the Davis Refinery started in the field. Meridian can begin construction of Davis Light, the first phase of the Davis Refinery facility as soon as the PTC is received. Meridian hopes that the permit review, which began in October of 2016, will be completed in time to enable Meridian to make full use of the coming summer construction season."
Additional Davis Refinery permits of note in-progress: The Davis Refinery project requires that Meridian obtain a number of permits and approvals in addition to the NDDH air quality permit to construct. On July 6th, 2016, the Billings County Board of Commissioners approved Meridian's rezoning and conditional use permit application. Additional permits and approvals for the Davis Refinery are updated as they are filed, including status and expected timing, which can be found on the Meridian Energy Group website.
Rezoning and Conditional Use Permits granted July 2016
Water Appropriation Permit expected approval by State Engineer in 30 - 60 days
Permit to Construct (Air) - application submittal to ND Department of Health October 2016; amended April 2017
Permit to Operate (Air) to be filed upon project completion
Industrial Storm Water Discharge Permit submittal in late summer/early fall 2017
About Meridian
The Mission of Meridian Energy Group, Inc. is to provide long-term shareholder value through the development and operation of the cleanest, most efficient and environmentally compliant crude oil refineries in the world, benefiting the community and its investors. Established in 2013, Meridian is led by energy industry experts with a combined 500 years of world-class expertise in energy & hydrocarbon processing, project development, finance, and large capital project management. Meridian Energy's current headquarters is located in Belfield, ND.
For more information, visit: http://www.meridianenergygroupinc.com, or connect with Meridian on LinkedIn, Twitter or Facebook.    
Media Contact:
Mark Hanes
TallGrass Public Relations
Email: Email Contact
Mobile: (917) 359-0697