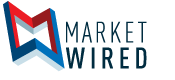 Pablow Automates Sale of Travel Insurance for Vacation Rental Property Managers
New website creation tool increases access to post-sale travel insurance for maximum customer convenience
Steve Sherlock, co-founder of Pablow
Click here for high-resolution version
Brent Kleinheksel, owner at Lodgix.com
Click here for high-resolution version
/EINPresswire.com/ -- DES MOINES, IA--(Marketwired - April 06, 2017) - Pablow, Inc. (Pablow), an innovative insurtech startup focused on improving access to and utilization of vacation rental travel insurance globally, is pleased to announce the immediate availability of Pablow Pronto, a proprietary website creation tool which automates the purchase of travel insurance after the initial sale for property managers, retailers and system providers.
"Travel insurance is an untapped source of additional revenue for most small property managers," said Steve Sherlock, co-founder of Pablow. "These are shops that aren't going to become licensed insurance agents, and do not have the time or resources to invest in getting a website off the ground which would offer travel insurance to further protect customers and their travel packages. The launch of Pablow Pronto positions Pablow as the perfect partner for property managers, retailers and system providers of all sizes who are looking for additional ways to better serve customers."
As an agency licensed in all 50 states, Pablow is on a mission to improve availability of and accessibility to travel insurance. Pablow Pronto helps property managers create a travel insurance website in minutes, with a personalized URL, custom graphics and videos from a pre-approved library of imagery, and widgets which will help launch automated ad campaigns and track sales as well.
"Pablow Pronto gives me the ability to offer travel insurance to my existing customers almost seamlessly," said Brent Kleinheksel, owner at Lodgix.com. "Within a short period we integrated a dynamic quote widget into our reservation system, offering travel cancellation insurance on over 12,000 rental properties. The widget lets customers estimate the cost of a travel insurance policy based on the exact details of the package that was just booked. Then, if they decide to 'buy now' it is simple enough to click a button which pre-populates customer data into our customized web application and completes the sale."
A 2015 graduate of the Global Insurance Accelerator cohort, Pablow's commitment to the travel insurance segment has enabled the company to build trusted relationships with respected insurance company partners, including IMG, Allianz Global Assistance, AIG Travel Guard, Arch and iTravelInsured.
For more information about this release, Pablow or Pablow Pronto, please visit the company website at www.pablow.com, or contact Dylan DeClerck, vice president of sales and marketing for Pablow, at (515) 422-4123 or dylan@pablow.com.
About Pablow, Inc. (Pablow)
Pablow Inc. (Pablow) is an innovative insurtech startup and 2015 Global Insurance Accelerator graduate focused on improving access to and utilization of vacation rental and travel insurance globally. Working with leading travel insurance companies, Pablow developed a unique policy offering which makes the benefits of vacation rental insurance available after the sale of and final payment for any given travel package, but before actual travel begins. Via Pronto, Pablow's proprietary website creation tool, the company enables property managers, retailers and system providers to easily offer travel insurance complete with pre-constructed advertising campaigns, personalized URLs and graphics, and the ability to garner additional revenue. For more details please visit www.pablow.com.
Image Available: http://www.marketwire.com/library/MwGo/2017/4/5/11G135195/Images/Steve-HiRes-08e7fd50182b8a82b57204c32c46d0ad.jpg
Image Available: http://www.marketwire.com/library/MwGo/2017/4/5/11G135195/Images/brent-img.659b94f8476e-807074fa2b238c30a32b32b43d72c285.jpg