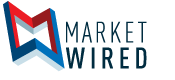 CallMiner Customer, HomeServe USA, Honored with Stevie Awards for Sales & Customer Service
HomeServe wins 3 Stevie Awards as a direct result of the CallMiner Eureka Speech Analytics Solution
/EINPresswire.com/ -- BOSTON, MA--(Marketwired - April 06, 2017) - CallMiner, a leader in speech and customer engagement analytics, announced today that customer HomeServe USA, a leading provider of home emergency repair service plans, was recognized with three Silver Stevie Awards for Contact Center Solution, Innovation in Customer Service and Best Use of Technology in Customer Service with the help of the insights and improvements achieved through CallMiner speech analytics. The Stevie Awards for Sales & Customer Service recognize businesses for their achievements in contact center, customer service, business development and sales worldwide. In total, HomeServe won 17 Stevie Awards this year.
HomeServe, whose customer contact center is located in Chattanooga, TN, has been serving customers throughout the U.S. since 2003 with the mission to free their customers from the worry and inconvenience of home emergency repairs. To provide the best possible customer service experience to its 3 million customers, their number one value and core of the company's Customer Promise, is to keep the customer at the heart of everything they do.
"We are honored and humbled to be recognized again by the Stevie Awards for our commitment to quality and delivering a quality experience in sales and customer service. It has been and continues to be our top focus to ensure that customer service is at the heart of everything we do and that we truly listen to each customer's need or concern," says Tom Rusin, CEO of HomeServe USA.
In a continuing effort to exceed the expectations, HomeServe implemented CallMiner Eureka speech and customer engagement analytics solution. The system has helped HomeServe revolutionize their QA process by measuring silence, tone and volume, and categorizing insights based on language patterns including key words and phrases. As a result, HomeServe has identified the following achievements:
Created a quality of service scorecard based on call length, silence, QA standards, and sentiment in accordance with customer needs.
Reduced unnecessary silence up to 50% on the calls with the longest periods of silence.
Reduced coaching time preparation by quickly pinpointing those agents that require additional training.
Instantly alerting supervisors of potential compliance issues so that they can be immediately addressed.
Increased the number of calls analyzed from 12,000 reviews with manual QA to 655,000 reviews with automated CallMiner Eureka QA per year.
"One of the main areas of improvement that we've seen from the insights derived from CallMiner Eureka is in agent quality. With the automated QA and scoring, we are able to quickly identify specific areas of improvement for each agent so that supervisors can spend more time coaching agents based on accurate, unbiased data," Rusin says.
"It's clear that customer service excellence is of utmost importance to HomeServe, as evidenced by the multiple Stevie Awards they won this year," says Terry Leahy, CallMiner CEO. "We are proud of the well-deserved recognition HomeServe has received. They truly embrace technologies that enable continuous improvement and we are gratified by the role that CallMiner Eureka has played in helping them deliver on their core mission," Leahy concludes.
About the Stevie Awards
Stevie Awards are conferred in seven programs: the Asia-Pacific Stevie Awards, the German Stevie Awards, The American Business Awards, The International Business Awards, the Stevie Awards for Great Employers, the Stevie Awards for Women in Business and the Stevie Awards for Sales & Customer Service. Stevie Awards competitions receive more than 10,000 entries each year from organizations in more than 60 nations. Honoring organizations of all types and sizes and the people behind them, the Stevies recognize outstanding performances in the workplace worldwide. Learn more about the Stevie Awards at www.StevieAwards.com.
About HomeServe
HomeServe USA Corp (HomeServe) is a leading provider of home repair solutions serving over 3 million customers across the US and Canada under the HomeServe, Home Emergency Insurance Solutions, Service Line Warranties of America (SLWA) and Service Line Warranties of Canada (SLWC) names. Since 2003, HomeServe has been protecting homeowners against the expense and inconvenience of water, sewer, electrical, HVAC and other home repair emergencies by providing affordable repair coverage and quality local service. As an A+ rated Better Business Bureau Accredited Business, HomeServe is dedicated to being a customer-focused company supplying best-in-class repair plans and other services to consumers directly and through over 400 leading municipal, utility and association partners. For more information about HomeServe, a 2016 Connecticut Top Workplace winner and recipient of seventeen 2017 Stevie Awards for Sales & Customer Service, please go to www.homeserveusa.com. For information on SLWA visit www.slwofa.com and for SLWC visit www.slwofc.ca. To connect with HomeServe on Twitter and Facebook, please visit www.twitter.com/homeserveusa and www.facebook.com/HomeServeUSA.
About CallMiner
CallMiner believes that resolution is the fundamental driver of positive customer experiences. When contact center agents and others responsible for customer engagement are enabled by insight and feedback in real-time, they can dramatically improve the rate and speed of positive outcomes. With the tagline "Listen to Your Customers, Improve Your Business" our goal is to help companies automate the overwhelming process of extracting insight from phone calls, chats, emails and social media to dramatically improve customer service and sales, reduce the cost of service delivery, mitigate risk, and identify areas for process and product improvement. Highlighted by multiple customer achievement awards, CallMiner has consistently ranked number one in customer satisfaction, including recent surveys conducted by DMG Consulting and Ovum. For more information, please contact CallMiner at (781) 547-5666, or visit www.callminer.com.