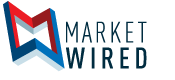 WTS International Announces 2017 Scholarship Winners
Caroline Le Floch, WTS Helene Overly Graduate Scholarship Recipient
Click here for high-resolution version
Samaneh Khazraeian, WTS Leadership Legacy Scholarship Recipient
Click here for high-resolution version
Gwen Jones, WTS Molitoris Leadership Scholarship for Undergraduates Recipient
Click here for high-resolution version
Marisa Davini, WTS Sharon D. Banks Memorial Undergraduate Scholarship Recipient
Click here for high-resolution version
Soshia Tymchek, WTS Junior College Scholarship Recipient
Click here for high-resolution version
Sruthi Srinivasan, WTS Transportation YOU High School Scholarship Recipient
Click here for high-resolution version
/EINPresswire.com/ -- WASHINGTON, DC--(Marketwired - April 05, 2017) - WTS International, the association dedicated to attracting, sustaining, connecting and advancing the professional careers of women in transportation, has announced the selection of the winners of its six scholarships for 2017. Each of the winners will be recognized at an awards banquet on May 18 during the 2017 WTS Annual Conference in Brooklyn, NY. The scholarship winners are:
Caroline Le Floch - WTS Helene Overly Graduate Scholarship
Samaneh Khazraeian - WTS Leadership Legacy Scholarship
Gwen Jones - WTS Molitoris Leadership Scholarship for Undergraduates
Marisa Davini - WTS Sharon D. Banks Memorial Undergraduate Scholarship
Soshia Tymchek - WTS Junior College Scholarship
Sruthi Srinivasan - WTS Transportation YOU High School Scholarship
WTS Foundation was created to grow the transportation industry's workforce through scholarship, research, and education. "WTS is proud of these women and the hundreds who have won scholarships awarded by their local WTS chapters. All of these women have shown exemplary commitment to their education in preparation for careers in the transportation industry. These future leaders are focused on improving the efficiency, sustainability, and accessibility of transportation; the positive benefit they offer to the industry is phenomenal," said Diane Woodend Jones, Chair, WTS International.
Caroline Le Floch, recipient of the WTS Helene M. Overly Memorial Scholarship, received her engineering degree at École Polytechnique, France's premier institution in mathematics, physics, and engineering, and is currently a Ph.D. student in the Civil and Environmental Engineering Department at UC Berkeley.
Samaneh Khazraeian, recipient of the WTS Leadership Legacy Scholarship, is earning her Ph.D. at Florida International University. Her dissertation is on methods for utilizing connected vehicle data in support of traffic bottleneck management.
Gwen Jones, recipient of the WTS Molitoris Leadership Scholarship for Undergraduates, Gwen is an undergraduate student at Oregon Technical Institute pursuing a degree in civil engineering with a focus on bridges and how they affect the transportation system.
Marisa Davini, winner of the WTS Sharon D. Banks Memorial Scholarship, is a junior at California State University, Chico. She is majoring in Civil Engineering with an emphasis in Transportation Engineering, and she is also pursuing a double minor in Business Administration and Sustainability.
Soshia Tymchek, recipient of the WTS Junior College Scholarship, has been employed at a civil engineering firm where her job titles have changed progressively over the past 10 years to her current roles as project coordinator. She is pursuing a college degree and hopes to take the role of Project Manager once she obtains her degree.
Sruthi Srinivasan, winner of the WTS Transportation YOU High School Scholarship, will be using her scholarship pursue an engineering degree in Electrical Engineering, with an emphasis on smart vehicles.
The Awards Banquet will be held during the 2017 WTS Annual Conference, in Brooklyn, NY, May 17 - 19, 2017. As WTS International's flagship event, it attracts more than 600 corporate and governmental industry leaders worldwide, including executives, CEOs, government administrators, and leading engineering authorities. For more information about the conference, visit www.WTSinternational.org or contact Mary Petto, Director of External Affairs, at 202-955-5085.
For more information about each of the scholarship recipients, please visit https://www.wtsinternational.org/wts-foundation/2017-scholarship-winners/
WTS International and WTS Foundation, headquartered in Washington, DC, seek to attract, sustain, connect and advance women in transportation. As the industry's premier multi-modal association, WTS boasts a network of more than 6,500 transportation professionals -- women and men from across the United States, Canada, and the United Kingdom. Every transportation mode is represented, as is every service within the industry. From federal leaders to engineers and planners, the WTS membership base represents nearly 1,500 companies and 400 agencies in more than 90 cities. WTS Foundation has provided more than $2 million in scholarships to deserving women throughout the transportation industry, supporting the next generation of transportation professionals and advancing the principles of WTS. More information can be found at www.WTSinternational.org.
Image Available: http://www.marketwire.com/library/MwGo/2017/4/5/11G135257/Images/Caroline_-_Helen_Overly-6c214e09c1cd8a259169051907e9e6b3.jpg
Image Available: http://www.marketwire.com/library/MwGo/2017/4/5/11G135257/Images/Sameneh-04106aebaac1b6188a33d1a218debeee.jpg
Image Available: http://www.marketwire.com/library/MwGo/2017/4/5/11G135257/Images/Gwen_pic-66f3e2e5e5a39d31942cbc0db9bcca0e.jpg
Image Available: http://www.marketwire.com/library/MwGo/2017/4/5/11G135257/Images/Marisa_-_Sharon_Banks-c8584387d853b66eafa5225f0002235c.jpg
Image Available: http://www.marketwire.com/library/MwGo/2017/4/5/11G135257/Images/Soshia_cropped_for_website-3f183409c738afffb8589dcc02b33a2d.jpg
Image Available: http://www.marketwire.com/library/MwGo/2017/4/5/11G135257/Images/sruthi_-_TYou-93bfbca1b9adbd5186e08bcc1444cd48.jpg