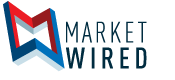 PACIFIC Digital Group to Host Coaching Clinics and Roundtables at MarketingSherpa Summit
Participants to explore becoming more discoverable in the new age of organic and paid search
/EINPresswire.com/ -- SAN DIEGO, CA--(Marketwired - Apr 4, 2017) -  PACIFIC Digital Group, the Discovery Agency, will host coaching clinics and roundtable discussions at MarketingSherpa Summit 2017 in Las Vegas. Sessions will focus on the latest influences of searcher intent on inbound marketing tactics.
The "Succeeding in the New Age of Search" roundtables will discuss how to make marketing messages more discoverable to a company's ideal customer. Sessions are open to attendees and will be hosted by Jamey Bainer, Director of Strategy & Planning at PACIFIC, on Tuesday, April 11 at 2:45 p.m. and Wednesday, April 12 at 11 a.m.
"Search best practices have undergone major changes to combat ad blockers, structure paid media, merge SEO and UX, and augment keyword research," said Bainer. "We're excited share our insight and invite all interested parties to join us in exploring solutions that will better position businesses to get discovered online."
PACIFIC will also offer one-on-one coaching clinics for attendees to discuss strategies and recommendations for their business. Attendees are encouraged to reserve a time Monday through Wednesday during the conference via MarketingSherpa.
Coaching clinics will cover:
"Succeeding in the New Age of Search" will be co-hosted by Jamey Bainer, Strategy & Planning Director, PACIFIC and Hussein Ebied, Senior Director of Search, PACIFIC.
"Optimization Strategies for Well-Established, High-Volume AdWords and Facebook Campaigns" will be hosted by David Kandasamy, VP of Paid Media & Technology, PACIFIC.
As a precursor to the summit, Bainer was interviewed on the importance of an organization's customer-centric approach to marketing. Click here to read the full interview.
About PACIFIC:
We are PACIFIC, the Discovery Agency. As experts on curiosity, we craft multi-channel inbound search marketing campaigns that help our clients align their brand story with the questions their customers are asking. With a client list that includes Expedia, Travelocity, Jacuzzi, Mint, Microsoft, and others, we build campaigns that deliver incredible results. For more information, visit www.meetpacific.com.