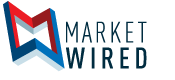 Pure Announces Minimum Holding Requirements for Preferred Stock Dividend Participation
/EINPresswire.com/ -- LAS VEGAS, NV--(Marketwired - Apr 4, 2017) - Pure Hospitality Solutions, Inc. (OTC PINK: PNOW), the developer of multiple and diverse business ventures, relevant to Central America and the Caribbean, announced today, that the Company has determined the minimum holding requirement for shareholders to participate in its Preferred Stock Dividend offering. The minimum requirement will be 1.2M shares by the 'Ex-Dividend Date' (the date that shareholders of record on the company's books are entitled to receive the preferred stock dividend).
Management currently estimates that the preferred stock to common share ratio will be approximately 8.5 shares of Preferred Stock given for every 100k shares of common stock owned. This equates to approximately 102 shares of Preferred Stock for every 1,200,000 shares of common stock held on the Ex-Dividend Date.
"We have shareholders who hold hundreds of millions of shares, with many holding positions ranging between 1M and 50M shares," stated Melvin Pereira, President and CEO of Pure Hospitality Solutions. "Although these shareholders will likely do well with this Preferred Stock Dividend, we're concerned with serving all of our shareholders; 'all' being inclusive of those who hold as little as 233 shares."
Management indicated that as of now, roughly 1/3rd of its shareholder base meets the minimum holding requirements to receive the upcoming stock dividend. Management does however anticipate that the majority of shareholders -- equating to potentially thousands of investors -- should likely be able to secure the minimum amount of common shares required to participate in the Preferred Stock Dividend.
Pereira concluded, "The new Series of BB Preferred Stock was designed to protect those shareholders that have supported the Company over the long-term. Therefore, we sought to make the minimum holding requirement for preferred stock dividend participation easily accessible by all shareholders -- both former and current. We are truly hopeful that all shareholders could receive this one-time and extraordinary preferred stock dividend."
Management indicated that the Ex-Dividend Date will be announced one week from today.
About Pure Hospitality Solutions, Inc.
PURE provides proprietary technology, marketing solutions and branding services to hotel operators and condominium owners. The Company's vision is to build competitive operations in the areas of (i) online marketing and hotel internet booking engine services, (ii) hotel branding and, (iii) own, operate and in some instances develop, boutique hotels under the new, "by PURE" brand. PURE is the creator of Oveedia, the Central American-Caribbean online travel hub.
Related Links:
Safe Harbor Statements in this news release that are not historical facts, including statements about plans and expectations regarding products and opportunities, demand and acceptance of new or existing products, capital resources and future financial results are forward-looking. Forward-looking statements involve risks and uncertainties which may cause the Company's actual results in future periods to differ materially from those expressed. These uncertainties and risks include changing consumer preferences, lack of success of new products, loss of the Company's customers, competition and other factors discussed from time to time in the Company's filings with the Securities and Exchange Commission.
Contact:
Team PURE
IR Div.
(800) 889-9509