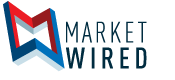 Fortem Resources Inc. Announces Closing of a Private Placement of US$459,999.40
/EINPresswire.com/ -- LAS VEGAS, NV--(Marketwired - Apr 4, 2017) - Fortem Resources Inc. (OTCQB: FTMR) (the "Company") is pleased to announce that it has closed a private placement of 657,142 shares (each, a "Share") at a price of US$0.70 per Share for gross proceeds of US$459,999.40.
None of the securities issued have been registered under the United States Securities Act of 1933, as amended (the "1933 Act"), and none of them may be offered or sold in the United States absent registration or an applicable exemption from the registration requirements of the 1933 Act. The securities issued must not be traded in or from a jurisdiction of Canada unless the conditions in Section 13 of Multilateral Instrument 51-105 Issuers Quoted in the U.S. Over The Counter Markets are met. This press release shall not constitute an offer to sell or a solicitation of an offer to buy nor shall there be any sale of the securities in any state where such offer, solicitation, or sale would be unlawful.
On behalf of the Board of Directors,
FORTEM RESOURCES INC.
"Michael Caetano" 
Michael Caetano
Chief Executive Officer