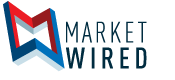 Deep Space Industries congratulates Brand Delta-V, the NewSpace marketing company, on the launch of their new enterprise
/EINPresswire.com/ -- SAN JOSE, CA--(Marketwired - April 04, 2017) - Deep Space Industries congratulates its marketing partner, Brand Delta-V, on this week's successful launch from their headquarters in Houston. Brand Delta-V, the NewSpace marketing company, is the agency of record for DSI.
"The amazing work Brand Delta-V does for us has been a significant factor in our early and ongoing success," explained Bill Miller, chief executive officer at DSI. "We couldn't be more proud of this team and are excited to keep working with them in this new capacity."
Brand Delta-V is the first marketing company exclusively dedicated to serving the growing number of entrepreneurial space ventures. Brand Delta-V's mission is to deliver marketing strategies that increase sales, communications tactics that increase investment, and public engagement campaigns that amplify awareness.
Brand Delta-V founders, Meagan Crawford and Jeff Valentine, have been long-time employees of Deep Space Industries, but are now striking out on their own to offer the same world-class marketing, public relations, and investor relations services to other new space companies as well.
"Without the commercial industry there is no future for space exploration and settlement, and without marketing there is no commercial space industry," commented Rick Tumlinson, DSI's chairman. "Brand Delta-V has demonstrated their excellence in not only understanding marketing and communications, but also being able to utilize those skills to speak for this industry in a productive, positive, and economically beneficial way."
About DSI
Deep Space Industries is an international space mining and satellite technology company, based in San Jose, California with offices in Florida and Luxembourg. The company is developing the technologies to find, harvest, and supply the asteroid resources that will transform the space economy. DSI also delivers robust technology products for the most demanding space applications. High-performance spacecraft components, developed in support of asteroid mining, provide robust and reliable solutions for Earth-based customers.
About Brand Delta-V
Brand Delta-V is the first full-service marketing agency dedicated to NewSpace, offering customized solutions to meet the external communications needs of this unique group of enterprises. More detailed descriptions of the company's premier services and world-class team can be found online at BrandDeltaV.com.