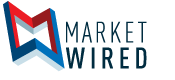 TrueMotion Launches Mojo, a Mobile App That Rewards Distraction-free Driving
Easy, fun way to win cash and prizes by keeping hands on the wheel and eyes on the road
Mojo tracks trips and gives you a score based on the time you spend distracted while driving.
Click here for high-resolution version
/EINPresswire.com/ -- BOSTON, MA--(Marketwired - Apr 4, 2017) - If you're one of the millions of drivers who keep their eyes on the road and hands on the wheel instead of on a phone, you could be earning cash thanks to Mojo, a new app from TrueMotion. The app automatically tracks your trips and how much time you drive without distraction. The safer you drive, the more points you earn, which can be redeemed to win cash and prizes. The app's launch coincides with April, which is Distracted Driving Awareness Month, and part of TrueMotion's overall mission to make the roads safer for all.
How it works
After downloading and installing the app, Mojo runs automatically in the background and tracks each trip you take. Based on your frequency of distraction, which Mojo defines as Swiping and Typing; Handheld Calls; and Handsfree Calls, you get an overall Mojo score. Your score adjusts up or down after each trip based on how much or how little you were distracted by your phone.
Win cash
Each minute driven without distraction counts as a point. When you've earned 300 points, you get to spin the prize wheel, where you have a chance to win cash -- a $5 Amazon gift card.
Challenge your friends and family
Now you can finally settle the debate about who's the best driver -- invite your friends and you will be able to compete and view each other's scores on your personalized leaderboard. You can't fool Mojo, so drive safe and earn bragging rights for the day, the week or the year!
We'll help you get better
If winning prizes and competing with your friends isn't quite enough to max your score, we've built "nudges" into the app to help you kick any bad habits you might have developed over the years. These helpful reminders tell you exactly how to keep improving and put down the phone for good.
"Resisting the temptation to interact with our phone while behind the wheel is hard. According to surveys and our own research, many of us are fighting a losing battle and as a result distracted driving has spiked to alarming levels," said Scott Griffith, co-founder and CEO of TrueMotion. "Through extensive research and testing we've shown that it's possible to lower distraction levels using the very technology that is causing the problem. Mojo, which was developed based on our research and testing, is designed to make it easy, fun and rewarding to stop picking up our phone when we're behind the wheel."
About TrueMotion
Headquartered in Boston, Mass., TrueMotion combines the power of mobile technology, machine learning and data science to impact the rising rate of auto accidents and fatalities. Its patented technology accurately identifies drivers and scores their actual driving behaviors, which reduces instances of distracted driving and other risky behaviors for up to 75 percent of users. It also offers TrueMotion Family, a free mobile app that makes it fun and easy for everyone in a family to track each other's driving behavior and to stay connected while on the road. More information is available at goTrueMotion.com.
Image Available: http://www2.marketwire.com/mw/frame_mw?attachid=3125961

Media Contact
John Williams
Scoville PR for TrueMotion
206-625-0075 x1
Email Contact
Distribution channels:
Amusement, Gaming & Casino
,
Automotive Industry
,
Consumer Goods
,
Healthcare & Pharmaceuticals Industry
,
IT Industry
,
Insurance Industry
,
Shipping, Storage & Logistics
,
Technology
,
Telecommunications

EIN Presswire does not exercise editorial control over third-party content provided, uploaded, published, or distributed by users of EIN Presswire. We are a distributor, not a publisher, of 3rd party content. Such content may contain the views, opinions, statements, offers, and other material of the respective users, suppliers, participants, or authors.