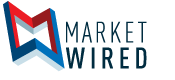 Emedia Group Announces Acquisition of TravelsHunter.com
/EINPresswire.com/ -- NEW YORK, NY--(Marketwired - April 04, 2017) - Emedia Group, Inc. (OTC PINK: EMMD) ("Emedia" or "Company") today announced that it has acquired http://TravelsHunter.com, an established web portal which allows online visitors to book Hotels, Flights, and Cars at competitive prices.
TravelsHunter.com also has a partnership with Amazon whereby products can be cross-promoted using algorithms to target specific contextual needs of customers.
For instance, a customer booking a trip to a beach destination could see an ad for sun lotion, sunglasses, and towels. If a customer is booking a car rental, he could see an ad for a car-charging device or a GPS, all featured by Amazon.
"We continue innovating wherever we can, and part of our decision-making process for TravelsHunter.com was influenced by their Amazon program, which we believe will be valuable to roll over across all our current and future websites. Our newly hired programmers will work to integrate these features across our platforms as soon as possible," said the CEO of Emedia Group.
About Emedia Group
Emedia Group develops customized web solutions with both commercial and retail applications. Currently focused on further development of fare aggregators and travel metasearch engines, Emedia Group owns and operates half a dozen international online travel and hospitality portals where users can search for flights and hotels, and select the most economical options.
In connection with, and because we desire to take advantage of, the "safe harbor" provisions of the Private Securities Litigation Reform Act of 1995, we caution readers regarding certain forward-looking statements in the following discussion and elsewhere in this report and in any other statement made by, or on our behalf. Forward-looking statements are statements not based on historical information and which relate to future operations, strategies, financial results or other developments. Forward-looking statements are necessarily based upon estimates and assumptions that are inherently subject to significant business, economic and competitive uncertainties and contingencies, many of which are beyond our control and many of which, with respect to future business decisions, are subject to change. These uncertainties and contingencies can affect actual results and could cause actual results to differ materially from those expressed in any forward-looking statements made by, or on our behalf. We disclaim any obligation to update forward-looking statements.
In some cases, you can identify forward-looking statements by terminology such as "may," "will," "should," "could," "intend," "expects," "plan," "anticipates," "believes," "estimates," "predicts," "potential," or "continue" or the negative of such terms or other comparable terminology. Although we believe that the expectations reflected in the forward-looking statements are reasonable, we cannot guarantee future results, levels of activity, performance, or achievements. Moreover, neither we nor any other person assumes responsibility for the accuracy and completeness of such statements.
Emedia Group, Inc.
352-330-6874