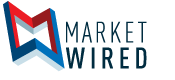 HempLife Today set to capitalize on recent retired NFL players and Celebrity endorsements of Cannabidiol (CBD), and the awareness generated
/EINPresswire.com/ -- DENVER, CO--(Marketwired - Apr 4, 2017) - Ubiquitech Software Corp. (OTC PINK: UBQU), through its subsidiary HempLife Today™ is set to capitalize on recent endorsements of CBD by some retired NFL players and many notable celebrities. The company believes that because of this additional publicity, CBD is becoming known to a larger segment of the population, and because of the positioning of HempLife Today™ and the CannazALL™ brand of CBD products derived from Hemp, sales of CannazALL™ products will increase as well.
Over the last 12 months many notable NFL athletes and celebrities have spoken about CBD (Cannabidiol), and how it gave them relief from pain and ailments both common and more serious, and this publicity is helping to fuel the awareness of CBD in the US and around the world. Below is just a sample of these statements and endorsements;
"I was open for anything at that point to try. And once I tried it and was consistent on CBD, that's when I realized, 'Wow, this stuff works" Jake Plummer/ Former Denver Broncos starting quarterback / CBSnews.com
"I've had friends, guys I played alongside, whose mood changed from night to day. I know others who've replaced hellacious amounts of painkillers with CBD" Jake Plummer/ Former Denver Broncos starting quarterback / Denver Post
"For me, I feel like if you don't want to get high, this is a product specifically just to get rid of discomfort" Whoopi Goldberg
"It'll [CBD Oil] make your life a better place" - Nate Diaz Lightweight and Welterweight UFC fighter.
In addition to Nate Diaz, Lightweight and Welterweight UFC fighter Donald "Cowboy" Cerrone talks about the benefits of CBD and how he uses it for training and pain relief on The Joe Rogan Experience episode number 699, one of the largest Podcasts in the world today.
Other notable celebrities who have publicly endorsed the use of CBD are; Morgan Freeman, Montel Willliams, Tommy Chong, and Mellissa Etheridge.
Even Dr. Sanjay Gupta of CNN has been endorsing the benefits of CBD on his many episodes of "Weed" since 2013, and this first public endorsement of CBD by a well known doctor has continued to resonate.
HempLife Today™ sees a direct correlation of these endorsements and an increase in Internet traffic and searches for CBD and related links. With its solid footprint on the Internet and the ever growing awareness of CBD and the CannazALL™ CBD product line, the Company believes that as more notable people publicly talk about their CBD use this trend will continue and it will result in increased sales for the company.
"We are starting to see that CBD awareness is going above the 5% mark in the general public" Said Luke Dreyer, Operations manager "and this means that the tide is rising and CBD awareness is increasing. This is what boosts our monthly and quarterly sales apart from our other major marketing initiatives. This is free publicity for a product that people want and you can't get better than that."
"We definitely see the increase in awareness benefiting our company" adds James Ballas, CEO "and this is why we built our company the way that we did, to constantly take advantage of the massive free publicity about this product that grows daily. So let's add it up...We have developed the finest Hemp derived CBD products that we can, in a legal alternative to medical marijuana that we can deliver to all 50 states. Traffic to our site is growing daily and all of our marketing efforts are off the scale in profitability, plus, we get a ton of free publicity by doctors, celebrities, athletes, and more, not to mention the incredible word of mouth by our customers. Not bad, and we will continue to grow the Company in this manner."
About Ubiquitech (HempLife Today™)
Ubiquitech Software Corp, through its subsidiaries is a dynamic multi-media, multi-faceted corporation utilizing state-of-the-art global internet marketing, Direct Response (DRTV) Television, Radio, and traditional marketing, to drive traffic to the new and emerging multi-billion dollar industries like its subsidiary HempLifeToday™
HempLifeToday™ focuses on the exciting and dynamic new thinking in the world today that recognizes the important health and life enriching enhancement that CBD Oil from the Hemp plant can bring. Through its network of quality USA growers HempLifeToday.com™ has developed multiple and proprietary CannazALL™ CBD oil products that include; It's popular CBD Tinctures, Oils, GelCaps, CBD Powder, Skin Salve, Wax Honey, and e-liquid, all offered @ www.HempLifeToday.com
This press release contains forward-looking statements. Words such as "expects", "intends'', "believes'', and similar expressions reflecting something other than historical fact are intended to identify forward-looking statements, but are not the exclusive means of identifying such statements. These forward-looking statements involve a number of risks and uncertainties, including the timely development and market acceptance of products and technologies, the ability to secure additional sources of finance, the ability to reduce operating expenses, and other factors described in the Company's filings with the OTC Markets Group. The actual results that the Company achieves may differ materially from any forward-looking statement due to such risks and uncertainties. The Company undertakes no obligation to revise or update any forward- looking statements in order to reflect events or circumstances that may arise after the date of this release.

EIN Presswire does not exercise editorial control over third-party content provided, uploaded, published, or distributed by users of EIN Presswire. We are a distributor, not a publisher, of 3rd party content. Such content may contain the views, opinions, statements, offers, and other material of the respective users, suppliers, participants, or authors.