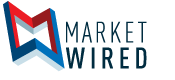 American Leisure Holdings, Inc.'s GG Media Network Secures Industry Powerhouse for Esports Series Development, Software and Industry Outreach
/EINPresswire.com/ -- LAS VEGAS, NV--(Marketwired - Apr 3, 2017) - American Leisure Holdings, Inc. (OTC: AMLH) GG Media Network CEO Christian Bishop is pleased to announce that the company will be working with The Engine for upcoming series developments, including a winning line-up of eSports content for sale and distribution to both traditional network television and digital platforms. They will also provide marketing and public relations services for GG Studios including competitive analysis, launch strategies, and license acquisitions.
The Engine will also be spearheading video game industry outreach on behalf of GG Studios, cultivating relationships with decision makers in production and marketing at video game publishers worldwide. Past experience includes strong relations with Sony, Electronic Arts, Microsoft, Disney, Warner Brothers, Cartoon Network, Activision, Blizzard, G4 Television, Ubisoft, Atari, Konami, Sega, Capcom, Bandi-Namco, Gameforge and more.
The Engine, powered by Travis Oates and Laddie Ervin, have extensive gaming experience including creation and/or development of series for G4, the groundbreaking gaming network that broadcast to over 61 million homes as of 2013. G4 was a joint venture between the NBCUniversal cable division of NBC and Dish Network.
Both Oates and Ervin were responsible for at least half a dozen shows for G4 in its prime. Oates served as show creator, Lead Writer and on-air talent while Ervin served as Director of Program Development and Video Game Industry Liaison.
Travis Oates is an American actor, voice actor, and director. He continued the role of Piglet in "My Friends Tigger and Pooh" and other Winnie the Pooh-related media after the passing of John Fielder. He also was one of the original co-hosts of the G4TV original program Arena.
Ervin is also an award-winning film director, writer, and visual effects artist living in Los Angeles, CA. He has directed and produced content for numerous media and game companies including Sony, Disney, Microsoft, Activision, Ubisoft and FUNimation. He worked in a creative capacity on over 50 published video games and was Lead Writer and story creator for Atari's multi-million unit seller "Test Drive."
The first two series are currently in the works with details forthcoming for shareholders.
"Frag Out!"...
FOLLOW GG Media Network on Twitter: @GGMediaNetwork
FOLLOW CEO Christian Bishop on Twitter: @mrcbishop
Official Website: www.ggmedianetwork.com
SAFE HARBOR: Statements about the Company's future expectations and all other statements in this site other than historical facts, are "forward-looking statements" within the meaning of Section 27A of the Securities Act of 1933, Section 21E of the Securities Exchange Act of 1934, and as that term is defined in the Private Securities Litigation Reform Act of 1995. The Company intends that such forward-looking statements be subject to the safe harbors created thereby. The site information contains information relating to the Company that is based on the beliefs of the Company and/or its management as well as assumptions made by and information currently available to the Company or its management. When used in this site, the words "anticipate," "estimate," "expect," "intend," "plans," "projects," and similar expressions, as they relate to the Company or its management, are intended to identify forward-looking statements. Such statements reflect the current view of the Company regarding future events and are subject to certain risks, uncertainties and assumptions, including the risks and uncertainties noted. Should one or more of these risks or uncertainties materialize, or should underlying assumptions prove to be incorrect, actual results may vary materially from those described herein as anticipated, believed, estimated, expected, intended or projected. In each instance, forward-looking information should be considered in light of the accompanying meaningful cautionary statements herein. Factors that could cause results to differ include, but are not limited to, successful performance of internal plans, the impact of competitive services and pricing and general economic conditions.
Federal securities laws, such as Rules 10b-5 and 15c2-11 of the Securities Exchange Act of 1934 ("Exchange Act") as well as Rule 144 of the Securities Act of 1933 ("Securities Act"), and state Blue Sky laws, require issuers to provide adequate current information to the public markets. With a view to encouraging compliance with these laws, OTC Markets Group has created these OTC Pink Basic Disclosure Guidelines. We use the basic disclosure information provided by OTC Pink companies under these guidelines to designate the appropriate tier in the OTC Pink marketplace: Current, Limited or No Information. OTC Markets Group may require companies with securities designated as Caveat Emptor to make additional disclosures in order to qualify for OTC Pink Current Information tier.

EIN Presswire does not exercise editorial control over third-party content provided, uploaded, published, or distributed by users of EIN Presswire. We are a distributor, not a publisher, of 3rd party content. Such content may contain the views, opinions, statements, offers, and other material of the respective users, suppliers, participants, or authors.