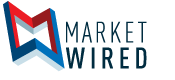 $MRNJ to Acquire Stake in Buzzlink & Starts $1,000,000 Capital Raise
/EINPresswire.com/ -- DOVER, DE--(Marketwired - Apr 3, 2017) - Metatron (OTC PINK: MRNJ), a pioneer of releasing Marijuana & CBD related apps on iTunes and Google Play, is thrilled to announce the process of acquiring a new electrifying cannabis and e-commerce portal, Buzzlink.com, has begun. Metatron will provide app and mobile development to connect the cannabis community to Buzzlink as well as provide e-commerce and business management solutions to dispensaries. Buzzlink is expected to launch this spring, just in time for 4/20 (April 20th, 2017) and will be an exciting place for people to find products, hangout, and share experiences. "As the legal cannabis industry grows in the U.S., competition for customers is heating up. Now, a startup called Baker Technologies has raised $3.5 million to become a "Salesforce for pot." The company's software helps marijuana dispensaries bring in new customers and inspire customer loyalty, without running afoul of ever-shifting regulations that govern precisely how these shops can market and sell their goods." techcrunch.com
As of today, Metatron's $1,000,000 capital Raise has started and will be using its Series B preferred shares, converting at a ratio of 1 preferred share to 50,000 common shares, and will not be affected by a reserve split. The minimum investment amount will be $1,000, while the maximum amount shall be $25,000. As an incentive, current qualified shareholders and investors will receive a significant discount on the purchase price, as defined in the investor packet, when purchasing their Series B shares. The fund will provide non-toxic funding to assist in the development and maintenance of Cannaboids and Buzzlink as well as assist in the consolidation of past legacy debt to provide for a more stable market. For an investor packet and more details, please email: ir@metatroninc.com.
Joe Riehl, CEO of Metatron, says, "The cannabis industry is one of the fastest growing industries in the U.S., but is very competitive, legally complicated, and currently underserved by smart mobile and web technologies. It is our goal to address these issues with proprietary software by showcasing the Buzzlink brand, that is being developed by Metatron."
As of Mar 21, 2017, the company had 75,371,558 issued and 8,846,557 restricted shares.
Download Apps
The Company has experience in developing over 2000+ mobile applications for top tier clients in the past years, with over $3.6 million in sales and millions in downloads.
People interested can view and download our current live apps focused on mental health and wellness, cannabis, and message encryption, by visiting the app stores below. We plan to update these apps in our upcoming relaunch, and will be adding more to our list.
iTunes: https://itunes.apple.com/us/artist/i-mobilize-inc./id325075390
Google Play: https://play.google.com/store/apps/developer?id=Metatron+Inc
Facebook: http://www.facebook.com/metatroninc
Twitter: http://twitter.com/metatroninc
News: http://metatroninc.com/blog
Forward-Looking Statements: Any statements made in this press release which are not historical facts contain certain forward-looking statements, as such term is defined in the Private Litigation Reform Act of 1995, concerning potential developments affecting the business, prospects, financial condition and other aspects of the company to which this release pertains. These forward-looking statements involve known and unknown risks, uncertainties and other factors that may cause our actual results of the specific items described in this release, and the company's operations generally, to differ materially from what is projected in such forward-looking statements. Although such statements are based upon the best judgments of management of the company as of the date of this release, significant deviations in magnitude, timing and other factors may result from business risks and uncertainties including, without limitation, the company's need for additional financing, which is not assured and which may result in dilution of shareholders, the company's status as a small company with a limited operating history, dependence on third parties and the continuing popularity of the iOS operating system, general market and economic conditions, technical factors, receipt of revenues, and other factors, many of which are beyond the control of the company. Although we believe that the expectations reflected in the forward-looking statements are reasonable, we cannot guarantee future results, levels of activity, performance, or achievements. Moreover, neither we nor any other person assumes responsibility for the accuracy and completeness of such statements, and we disclaim any obligation to update information contained in any forward looking statement. Metatron retained Global Discovery Group Inc. for $30,500 for consulting services, CSC Partners for $1,500, Bas1 for $2501 and the company retained Pacific Equity Alliance LLC by issuing Integrative Business Alliance LLC 100m rule 144 for 1 year consulting services. Metatron does not grow, sell or distribute any substances that violate United States Law or the controlled substance act.

EIN Presswire does not exercise editorial control over third-party content provided, uploaded, published, or distributed by users of EIN Presswire. We are a distributor, not a publisher, of 3rd party content. Such content may contain the views, opinions, statements, offers, and other material of the respective users, suppliers, participants, or authors.