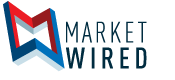 343 Industries and UMG Bring the Halo Championship Series to Florida
/EINPresswire.com/ -- ST. LOUIS, MISSOURI--(Marketwired - Apr 3, 2017) - UMG Event LLC ("UMG") is excited to announce its agreement with 343 Industries for a Halo Championship Series open event in Daytona, Florida. The event will take place at the Oceans Center on May 12-14, 2017. Teams will compete in a 4v4 "Halo 5: Guardians" tournament with a prize pool of $75,000, and there will also be a $5,000 Free-for-All tournament.
CEO at UMG, Jeff Covington, and 343 Industries esports producer, Tahir "Tashi" Hasandjekic, issued this joint statement about working together on the event: "Both companies are excited to partner together and reach new heights with the Halo Championship Series and UMG. We're looking forward to bringing our communities to sunny Florida for a weekend of incredible Halo competition."
HCS Daytona will be an open event, meaning anyone can sign-up and compete. The competition will be livestreamed on Twitch.tv/Halo, Beam.pro/Halo and tickets will be available to purchase for spectating and competing. For more information, visit umggaming.com/events/halo.
UMG is proud to be a part of the expanding world of esports. For updates on this event and others visit www.umggaming.com and check out Halo.gg for all the latest Halo esports news and updates.
About UMG
UMG Event LLC ("UMG or the Company") is one of the premier eSports companies in North America, offering live gaming entertainment events and online play. With offices in St. Louis and Calgary, UMG has hosted live eSports events in centers such as Orlando, Nashville, Washington, South Carolina, Niagara Falls, and Dallas. UMG Online has hosted over 12 million online matches, and has over 1.5 million monthly average users.
For updates on this event and others visit www.umggaming.com.
About the Halo Franchise:
Exclusively published by Microsoft Studios and developed by 343 Industries, the Halo franchise is an award-winning collection of properties, more than $5 billion in worldwide sales to date, that has transcended video games and grown into a global entertainment phenomenon. Beginning with the original "Halo: Combat Evolved" (2001) to the record-breaking launch of "Halo 5: Guardians" (2015), the critically acclaimed and record-shattering series of games has reinvented how people think about video games and has since built a fan base of millions worldwide and inspired multiple New York Times best-selling novels, a live-action digital series, comic books, action figures, apparel and more.

EIN Presswire does not exercise editorial control over third-party content provided, uploaded, published, or distributed by users of EIN Presswire. We are a distributor, not a publisher, of 3rd party content. Such content may contain the views, opinions, statements, offers, and other material of the respective users, suppliers, participants, or authors.