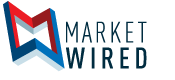 Meso Numismatics To Be Featured At Heritage Auctions Signature Auction
/EINPresswire.com/ -- LAS VEGAS, NV--(Marketwired - Apr 3, 2017) - Pure Hospitality Solutions, Inc. (OTC PINK: PNOW), the developer of multiple and diverse ventures, relevant to Central America and the Caribbean, announced today, that the Company's subsidiary, Meso Numismatics, will be featured at Heritage Auctions -- World Currency Signature Auction, in Chicago on April 28th - May 1st, 2017. Additional inventory is available for sale via Heritage Auctions Website.
"Even with all of the amazing things we have going on at the moment, this is by far, personally, my most valued accomplishment," stated Melvin Pereira, President and CEO of Pure Hospitality Solutions. "Since collecting and amassing a large numismatic collection from a young age, I always dreamed about participating in one of Heritage's prestigious auctions. Today, with the collection I donated to the Company, I'm extremely proud of not only being able to reach this milestone, but to share this incredible opportunity with our shareholders."
Heritage Auctions, the world's #1 numismatic dealer and auctioneer, generally hosts currency auctions in two different formats. The majority of inventory lands on Heritage's website, where participants bid from all corners of the globe. The most prestigious inventory, however, goes to a live auction, where heated bidding occurs and millions of dollars of transactions take place.
Pereira continued, "Just to be included in Heritage's online auctions is a prestigious accomplishment that we are absolutely grateful for. However, the fact that much of our inventory is going to the live, World Currency Signature Auction in Chicago, just shows how special and rare our growing collection is."
Management urges shareholders and enthusiasts alike to visit Meso's online Heritage Auction, available at: www.mesoauctions.com
Pereira concluded, "To all of our shareholders, friends, families, supporters and everyone alike, now is the time for Pure Hospitality Solutions to grow and reach the Company's full potential. While this is a major milestone for us, this is still just our first auction with Heritage Auctions. We have plans to participate in additional auctions with Heritage, and of course in upcoming auctions with Lyn Knight Auctions and Stacks Bowers Auctions. We will continue to keep the public informed as we continue to reach new milestones in the coming weeks and months."
About Pure Hospitality Solutions, Inc.
PURE provides proprietary technology, marketing solutions and branding services to hotel operators and condominium owners. The Company's vision is to build competitive operations in the areas of (i) online marketing and hotel internet booking engine services, (ii) hotel branding and, (iii) own, operate and in some instances develop, boutique hotels under the new, "by PURE" brand. PURE is the creator of Oveedia, the Central American-Caribbean online travel hub.
Related Links:
Pure Hospitality Solutions, Inc. Pinterest
Pure Hospitality Solutions, Inc. Facebook
Pure Hospitality Solutions, Inc. Twitter
Pure Hospitality Solutions, Inc. Google +
Pure Hospitality Solutions, Inc. LinkedIn
Pure Hospitality Solutions, Inc. Investors Hangout
Oveedia Google +
Meso Numismatics
Safe Harbor Statements in this news release that are not historical facts, including statements about plans and expectations regarding products and opportunities, demand and acceptance of new or existing products, capital resources and future financial results are forward-looking. Forward-looking statements involve risks and uncertainties which may cause the Company's actual results in future periods to differ materially from those expressed. These uncertainties and risks include changing consumer preferences, lack of success of new products, loss of the Company's customers, competition and other factors discussed from time to time in the Company's filings with the Securities and Exchange Commission.
Contact:
Team PURE
IR Div. (800) 889-9509