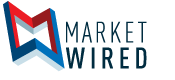 Willow Glen Sewer repair and Trenchless Replacement Pros at Dependable Rooter and Plumbing Announce No Cost Video Inspection
/EINPresswire.com/ -- SAN JOSE, CA--(Marketwired - April 03, 2017) - Willow Glen sewer repair and trenchless sewer pipe replacement contractors at Dependable Rooter and Plumbing announce new coupons and specials. Customers with sewer problems in Willow Glen and surrounding areas can now receive a video sewer inspection for no cost when they hire Dependable for a main sewer line cleaning. "We go to a lot of calls where the people say they have paid to clear the main line several times over the course of a couple of years. We are offering this video sewer line inspection for no cost when people get the main cleared because we want people to be able to see the actual problem. That can only be accomplished by putting the video camera down the sewer pipe," says Andrew of Dependable Rooter and Plumbing.
Dependable Rooter and Plumbing serves Willow Glen, San Jose and all of Santa Clara County. In addition to the sewer video camera coupon they are also offering new customers a plumbing coupon for $50 OFF. The coupon special can be used for any service they offer. "The New Customer coupon has been a huge success in Willow Glen and Rose Garden. It gives residential and new commercial customers an affordable way to try us. The response has been great with everybody saying they are very satisfied with our friendly and highly trained plumbers," says Andrew of Dependable Rooter and Plumbing.
Sewer repair contractors in Willow Glen should be hired carefully according to Andrew. "We hear a lot of stories about shady sewer repair and trenchless sewer pipe replacement companies doing work without permits or breaking laws in other ways" According to Andrew he has seen sewer contractors quoting work that doesn't need to be done, plumbers ripping people off for the work they did, cheap materials being used and people who are unlicensed and not insured getting jobs through deception. "We have a 100% customer satisfaction guarantee, we obtain all required permits, we are properly insured which includes workers' compensation insurance and we offer our customers up front pricing so there are no surprises."
Rose Garden sewer repair and trenchless pipe replacement performed by Dependable Rooter and Plumbing is done using the most advanced techniques available. Trenchless technology also known as no dig trenchless is the process of replacing a sewer line without digging up the old one. One method called pipe bursting uses heavy equipment to pull a new sewer pipe right through the old one causing it to bust. Another method called trenchless relining or CIPP (Cured in Place Pipe) uses an epoxy to coat the inside of the existing pipe. When the epoxy dries it becomes the new pipe. The major advantage to trenchless sewer replacement in San Jose is that is costs less and preserves landscaping because the yard doesn't get dug up.
Dependable Rooter and Plumbing is also offering a new coupon for water heater replacement in Willow Glen and throughout the Silicon Valley. With the new water heater special Dependable will take $100 OFF the cost of a complete water heater replacement for residential customers. According to Andrew most water heaters in Willow Glen don't last as long as people think. "Most water heaters will need to be replaced within about 10 years. There are many contributing factors to this but the biggest one is a lack of maintenance being performed on the unit. If the water heater isn't drained once a year it is going to build up sediment that ultimately damages the unit."
In addition to being a full service plumbing contractor, Dependable Rooter and Plumbing and also Willow Glen repipe specialists. Whole house repiping needs to be completed if the home was originally built using galvanized pipe and it hasn't been replaced. Galvanized water lines rust from the inside out which means rust develops inside the lines. Often times the problem isn't noticed until there is a whole in the pipe. "If you have rust colored water, low water pressure, pinhole leaks or the shower goes cold when the toilet is flushed you probably need someone to look at the pipes. We are happy to do it."
To learn more about Dependable Rooter and Plumbing located in San Jose please visit their website. People are also encouraged to watch their informative online videos including their Willow Glen plumbers video. People can also read their many positive online reviews on trusted consumer review sites like Google, Yahoo, Homeadvisor and Yelp. To schedule service from a background checked, drug tested and highly trained plumber in San Jose please call (408) 721-1060.
Embedded Video Available: https://www.youtube.com/watch?v=lSB63V1-ZkY
Embedded Video Available: https://www.youtube.com/watch?v=3-1Bay6JqYU

Dependable Rooter & Plumbing
820 Faulstich Ct
San Jose, CA 95112
(408) 920-7080