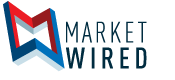 DELSEY will reveal their latest ingenious collections at the Travel Goods Show
Booth 461, Las Vegas Convention Center, April 5th-7th
DELSEY creates smart luggage, which anticipates the needs of each traveler.
Click here for high-resolution version
/EINPresswire.com/ -- PARIS, FRANCE--(Marketwired - March 30, 2017) - DELSEY, the French brand that has been creating innovative luggage for over seventy years, will reveal their latest ingenious collections under their "Can your luggage do that?" campaign at the Travel Goods Show. The contemporary design and revolutionary features that set DELSEY apart will be highlighted at this strategic event.
DELSEY creates smart luggage, which anticipates the needs of each traveler. To honor their unique position in the luggage industry, and to underline the intuitive DELSEY-exclusive features, the company has created a series of playful slogans for the show:
Our luggage knows if you're overweight!
Inspired by the over-packer, the DELSEY Patented Overweight Indicator alleviates last minute stress at the check-in counter at the airport. Integrated in the side handle of the bag, travelers simply lift the case and the DELSEY Overweight Indicator signals if the weight is more than the 50 pound limit enforced by most airlines. New this year, DELSEY CRUISE LITE HARDSIDE is the first hardside collection to feature this travel-inspired feature.
Our luggage opens like a trunk!
For travelers that seek the convenience of softside packing in a modern and protective hardside case, DELSEY has created a 90/10 top-lid opening. Perfect for packing in small spaces or accommodating larger items, DELSEY CRUISE LITE HARDSIDE is one of the innovative collections to date!
Our luggage's zipper is 100% anti-theft!
Available on DELSEY CHATELET, as well as some of the newest collections, DELSEY patented zip SECURITECH® eliminates luggage break-ins with this superior safety zipper.
Our luggage will not slip on ramps!
The patent-pending brake system on the iconic DELSEY CHATELET collection features a unique stop-and-go button, which empowers travelers to lock two of the four wheel sets, preventing the luggage from rolling away.
Our luggage fits underneath the seat!
DELSEY's new CRUISE LITE collection features under-seater bags both in softside and hardside. They are designed to do just that -- fit under the seat in front of you on most commercial airplanes.
Our luggage charges your electronics!
Travelers will never have uncharged electronics again! PILOT 4.0 features a USB port that is built into the top of the bag and also comes equipped with a power bank sleeve.
To schedule an interview with the DELSEY team, please contact Dalyce at (403) 869-3259, or at d.suanez@open2america.com.
For more information, visit www.delsey.com.
ABOUT DELSEY: An iconic brand, DELSEY is a French company and a creator of baggage since 1946. For more than 70 years DELSEY has offered consumers cases which bring together quality and audacious design. DELSEY creates ingenious baggage designed to accompany travellers wherever they go and to adapt to all types of journey, both professional and personal. Its strength grounded in its expertise, the brand is behind numerous innovations recognised by important prizes in the design world. DELSEY brings together style and functionality to create products that reflects the personality of each consumer. Today DELSEY is present on five continents and in more than 110 countries. A DELSEY bag is sold every 10 seconds.
Image Available: http://www.marketwire.com/library/MwGo/2017/3/30/11G134607/Images/delsey_luggage-fb839851360cb1b3a37c2a8f2b30a444.jpg