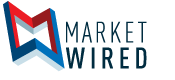 Pure Files Certificate of Designation With the State of Nevada, Finalizing the Creation of the New Series BB Preferred Stock for Shareholder Dividend
/EINPresswire.com/ -- LAS VEGAS, NV--(Marketwired - Mar 30, 2017) - Pure Hospitality Solutions, Inc. (OTC PINK: PNOW), the developer of multiple and diverse ventures, relevant to Central America and the Caribbean, announced today, that yesterday, Wednesday, March 29th, 2017, the Company filed with the Secretary of the State of Nevada, the Company's Certificate of Designation, finalizing the creation of the new Series BB Preferred Stock, to be issued as a preferred stock dividend to participating shareholders.
"Regardless of how the market reacts to what we are doing here, I know in my heart, that this is a good day for PNOW's shareholders and the entire microcap community," stated Melvin Pereira, President and CEO of Pure Hospitality Solutions. "Structuring such a sophisticated series of preferred stock for the benefit of penny stock shareholders is not the norm, but for us, we are an exception."
"Finding creative ways to protect our shareholders' interests in such a volatile market place should be part of the longer-term agenda of all microcap companies; whether it be a pink sheet, OTC QB, alternative reporting or fully reporting company. Shareholders rely on management to do what's right, despite the headwinds against us."
Now that the Certificate of Designation has been filed with the State of Nevada, management can announce the minimum holding requirements for shareholder participation in the preferred stock dividend. This announcement will be made within the next three business days. To immediately follow, will be the announcement of the 'X-Dividend Date' -- defining the time frame in which investors must secure their minimum holdings in order to receive the preferred stock dividend.
Pereira concluded, "I just want to remind shareholders that this preferred share dividend will greatly protect their interest and all investors should consider participating. In the meantime, we will continue striving to do everything possible to build a repeatable and scalable business, while intently focusing on instituting those changes that will make a lasting and positive impact on our Company's shareholders, capital structure, market perception and overall confidence."
About Pure Hospitality Solutions, Inc.
PURE provides proprietary technology, marketing solutions and branding services to hotel operators and condominium owners. The Company's vision is to build competitive operations in the areas of (i) online marketing and hotel internet booking engine services, (ii) hotel branding and, (iii) own, operate and in some instances develop, boutique hotels under the new, "by PURE" brand. PURE is the creator of Oveedia, the Central American-Caribbean online travel hub.
Related Links:
Safe Harbor Statements in this news release that are not historical facts, including statements about plans and expectations regarding products and opportunities, demand and acceptance of new or existing products, capital resources and future financial results are forward-looking. Forward-looking statements involve risks and uncertainties which may cause the Company's actual results in future periods to differ materially from those expressed. These uncertainties and risks include changing consumer preferences, lack of success of new products, loss of the Company's customers, competition and other factors discussed from time to time in the Company's filings with the Securities and Exchange Commission.
Contact:
Team PURE
IR Div. (800) 889-9509