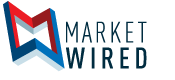 Flight Network Announces 123 of The World's Best Travel Hacks in 2017; Straight From The Industry's Best Travel Hackers
123 of the World's Best Travel Hacks
Click here for high-resolution version
TORONTO, ON--(Marketwired - March 29, 2017) - In preparation for spring and summer vacation planning, the travel experts at Canadian-based global travel agency, ​FlightNetwork.com​, are releasing 123 of the most varied and unique travel hacks for 2017. With the collaboration of 81 of the world's top travel bloggers and industry experts ranging from the fields of technology, health, finance, business and hospitality this list will save travelers more money on travel than they ever thought was possible.
The travel hacking list is full of gems, the best of them, ones that may never have been considered before. The hacks cover how to use frequent flyer points, get discounts on hotel rooms and find the cheapest flights as well as more unconventional tips such as why making a layover even longer is better than a direct flight, why you and your partner shouldn't book plane seats next to each other and why you should help a stranger do their housework.
Flight Network's travel experts have spent months reaching out to hundreds of travel bloggers and experts across various industries -- gathering their favorite hacks for saving money on accommodation, flights, food/drink, entertainment, sightseeing and more. Bloggers across the spectrum from family travel, luxury lovers, and business executives to budget travelers, backpackers and journalists were asked to choose their very best hack and explain exactly why it is so effective through their examples of using them first hand.
The Flight Network team aims to show Canadian travelers how travel hacking has been taken to the next level. The travel bloggers and experts featured in this list are parting with some of their most creative and innovative tips to help Canadians travel like true globetrotters this year.
Flight Network's complete list of the best travel hacks and hackers in 2017 can be found here:
http://www.flightnetwork.com/blog/123-of-the-absolute-best-travel-hacks-in-2017/
http://www.flightnetwork.com/blog/81-of-the-worlds-greatest-travel-hackers-2017/
About Flight Network
Flight Network ​​is one of Canada's largest online travel websites delivering the lowest airfares, hotels, and vacations to millions of customers. The online travel agency helps customers find the best travel deals with 24/7 support, 150+ travel specialists, and industry-leading algorithms that find the best deals possible. Formed in 2005, Flight Network makes travel more convenient, reduces airfares, and saves customers money with its industry-first Price Drop Protection program.
/EINPresswire.com/ -- Image Available: http://www.marketwire.com/library/MwGo/2017/3/28/11G134255/Images/123_travel_hacks-861b010e8d4296c58503b9c3544c2242.jpg