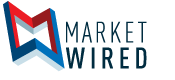 Empowered Startups partners with Design 1st to launch three new businesses in 2017
/EINPresswire.com/ -- VANCOUVER, BC--(Marketwired - March 29, 2017) - Empowered Startups has partnered with Design 1st, a Canadian leader in innovative hardware product design, engineering and manufacturing set-up. The two companies will bring three new products to market in the fall of 2017. The new products targeting a variety of sectors, were conceived by three entrepreneurs recently selected by Empowered Startups. Empowered Startups, a leading Canadian Incubator, sought out the expertise of Design 1st because of its proven track record in helping clients de-risk and launch over 500 electronics products into diverse markets. "We run a distributed incubator model where we partner with expert talent across Canada to complement the build and launch of our startups," said Amber Allen, Director, Empowered Startups. "Design 1st brings a one-stop hardware product design, engineering and supply strategy experience to our business team. Our search for a reliable and creative full service team that will lead the development process led us to Design 1st and we are excited to work with them."
This joint venture represents a powerful partnership for entrepreneurs looking to transform their ideas from concept to market. As an Incubator, Empowered Startups has gained a reputation for working with entrepreneurs to test the market, secure early adopters, and provide funding support. The company also leverages its strong network to successfully bring new products to market. "We are thrilled to be partnering with Empowered Startups to support Canadian product innovation working with international clients and markets," said Kevin Bailey, President of Design 1st. "Empowered Startups is a great fit for our team, sharing Canadian values and expanding our retail, commercial and medical design engineering process."
Empowered Startups selected several entrepreneurs who moved to Canada on the country's Start-up Visa Program. Their ideas and skills contribute to the Canadian economy by creating new jobs for Canadians, providing Canadian manufacturing opportunities, as well as advancing research and innovation. The entrepreneurs have been heavily involved in every step of the process and will contribute their local expertise in selling the new products in their home countries.
Empowered Startups is a leading Canadian Incubator for high-potential entrepreneurs wanting to sell internationally. We partner in business with talented Canadian and international entrepreneurs and execute a proven methodology to commercialize ideas. The team of mentors works with entrepreneurs to validate the business viability of an idea, test the market and customers, as well as secure funding and early adopters. The company offers infrastructure, on-site mentorship, access to technology, access to capital, and close relationships with university labs to build companies that can scale internationally. For more information, visit www.empoweredstartups.com.
Connected hardware product design is a high risk business -- unless you have a design partner who has done it successfully many times before. Design 1st is one of the largest, most experienced hardware product design firms in Canada, with over 500 projects, 20 years, and 130 client patents. Our user-centered design, engineering, electronics, firmware, and manufacturing setup experts work as a cohesive team to transform your idea into a winning product. Our broad range of skills and experience allows us to tackle any project, anticipate challenges, find novel solutions to tricky problems, and guide you all the way to manufacture ready. Visit www.design1st.com or contact via phone at +1 877 235 1004.