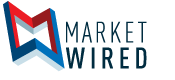 Government Technology Names Top 25 Doers, Dreamers & Drivers of 2017
Annual awards program honors the people behind tech transformation in the public sector
/EINPresswire.com/ -- SACRAMENTO, CA--(Marketwired - March 29, 2017) - Government Technology magazine today announced its 2017 Top 25 Doers, Dreamers & Drivers. This year's Top 25 honorees are 22 individuals and three teams who demonstrate that innovative technology use can transform government operations, dramatically improve citizen engagement and enhance service delivery.
Featured in the April/May issue of Government Technology magazine, awardees include leaders in various roles at all levels of government, including chief information officers as well as private-sector change agents whose work significantly impacts how government functions.
"This year's Top 25 is an inspiring look at what's right in the public sector," said Noelle Knell, editor of Government Technology. "Their work is marked by big ideas, bold thinking and skillful execution on the promise of truly digital government."
Read the winners' stories here.
Government Technology's Top 25 Doers, Dreamers & Drivers for 2017:
Tanya Acevedo, CIO, Travis County, Texas
Alex Alben, Chief Privacy Officer, Washington
Jason Allison, Former CIO, Florida
Beth Blauer, Executive Director, Center for Government Excellence, Johns Hopkins University
Cathy Cleek, CIO, California Franchise Tax Board
Gerald "Jay" English, Public Safety Program Manager, National Coordinating Center for Communications, U.S. Department of Homeland Security
Anthony Foxx, Former Secretary, U.S. Department of Transportation
Harry Herington, CEO, NIC
Capt. Chris Hsiung, Investigations and Special Operations Division, Mountain View Police Department, Calif.
Christopher Hughes, Assistant Director, Utah Division of Purchasing
James Keene, City Manager, Palo Alto, Calif.
Lauren Lockwood, Chief Digital Officer, Boston
John McCaffrey, CIO, Westchester County, N.Y.
Oswaldo Mestre Jr., Chief Service Officer and Director of Citizen Services, Buffalo, N.Y.
John Miri, Chief Administrative Officer, Lower Colorado River Authority
Dewand Neely, CIO, Indiana
Rita Reynolds, CIO, County Commissioners Association of Pennsylvania
Anne Roest, CIO of New York City, Commissioner of the Department of Information Technology and Telecommunications
Ted Ross, CIO and General Manager, Los Angeles Information Technology Agency
Samir Saini, CIO, Atlanta
Leigh Tami, Chief Performance Officer, Cincinnati
Rebecca Woodbury, Senior Management Analyst, San Rafael, Calif.
Team Missouri
Rich Kliethermes, Acting CIO, Missouri
Michael Roling, CISO, Missouri
Steve Siegler, Deputy CIO for Operations, Missouri
Team Tumml
Clara Brenner, Co-Founder
Julie Lein, Co-Founder
Team Urban.Us
Shaun Abrahamson, Co-Founder
Stonly Baptiste, Co-Founder
Government Technology's Top 25 Doers, Dreamers & Drivers annual awards program has recognized more than 400 people since its inception in 2002. Recipients are chosen based on their record of using technology to solve problems, improve citizen services and transform internal operations.
About Government Technology | www.govtech.com
Government Technology is about solving problems in state and local government through the smart use of technology. Government Technology is a division of e.Republic, the nation's only media and research company focused exclusively on state and local government and education.
Media Contact:
Elaine Pittman
Managing Editor
Government Technology magazine
epittman@erepublic.com
916-932-1369