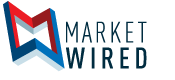 Emedia Group Acquires New Web Travel Portal And Expands Its Operations
/EINPresswire.com/ -- NEW YORK, NY--(Marketwired - March 27, 2017) - Emedia Group, Inc. (OTC PINK: EMMD) ("Emedia" or "Company") announces that it has acquired http://CompareHotels.Online, an all-in-one solution that allows customers throughout the world to make online bookings for hotels, flights, and car rentals.
Emedia Group has also been actively seeking to hire new talent to help maintain and develop its growing portfolio of web and smartphone travel aggregators.
"We've just leased additional office space and brought on highly skilled programmers to assist with developing new ideas and work on our current websites. We plan to continue growing our operations in Asia and to eventually start tapping into that high growth market in Q4 of this year," stated Mr. Liew CEO of Emedia Group.
"The company will continue pushing forward with its plan to rapidly increase its presence throughout the world through acquisitions and in-house developments."
About Emedia Group
Emedia Group develops customized web solutions with both commercial and retail applications. Currently focused on further development of fare aggregators and travel metasearch engines, Emedia Group owns and operates international online travel and hospitality web portals where users can search for flights and hotels and select the most economical options. Currently, the company's flagship website is TheHotelGiant.com.
In connection with, and because we desire to take advantage of, the "safe harbor" provisions of the Private Securities Litigation Reform Act of 1995, we caution readers regarding certain forward-looking statements in the following discussion and elsewhere in this report and in any other statement made by, or on our behalf. Forward-looking statements are statements not based on historical information and which relate to future operations, strategies, financial results or other developments. Forward-looking statements are necessarily based upon estimates and assumptions that are inherently subject to significant business, economic and competitive uncertainties and contingencies, many of which are beyond our control and many of which, with respect to future business decisions, are subject to change. These uncertainties and contingencies can affect actual results and could cause actual results to differ materially from those expressed in any forward-looking statements made by, or on our behalf. We disclaim any obligation to update forward-looking statements.
In some cases, you can identify forward-looking statements by terminology such as "may," "will," "should," "could," "intend," "expects," "plan," "anticipates," "believes," "estimates," "predicts," "potential," or "continue" or the negative of such terms or other comparable terminology. Although we believe that the expectations reflected in the forward-looking statements are reasonable, we cannot guarantee future results, levels of activity, performance, or achievements. Moreover, neither we nor any other person assumes responsibility for the accuracy and completeness of such statements.
Emedia Group, Inc.
352-330-6874