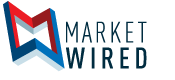 HempLife Today to Premiere New 24 Hour Interactive Customer Support Phone System Developed to Improve Customer Support, Customer Satisfaction, and Increase Sales Volume
/EINPresswire.com/ -- DENVER, CO--(Marketwired - Mar 24, 2017) - Ubiquitech Software Corp. (OTC PINK: UBQU), through its operating subsidiary HempLife Today™, is announcing the development and implementation of its new IVR (Interactive Voice Response), 24 hour toll-free customer support phone system, developed to improve customer support, customer satisfaction, and increase sales volume.
This new IVR system was developed using one of the most technologically advanced software applications in the industry, and will help the Company to better serve its daily increase of customers for its growing line of CannazALL™ CBD products derived from Hemp, by offering an easier way to learn more about the Company, the products, and to better speak to a specialist who can assist in taking an order.
This system will offer hundreds, and thousands, of daily customers the ability to access information about CannazALL™ CBD products, dosing, CBD uses, and other important information, as well as speaking to a highly trained CBD expert employed exclusively by HempLife Today™.
The new IVR phone will be fully interactive and customers will have the ability to learn about the following topics 24 hours a day:
Press 1 at any time to speak to a representative
Press 2 to learn more about HempLife Today
Press 3 to learn more about CBD
Press 4 to learn more about CannazALL CBD products and dosing
Press 5 to learn more about our shipping process and quality pledge
Press 6 to learn more about our Rebate and Referral programs
Press 7 to learn more about our money-back guarantee
Press 8 for Investment information
The Company chose both a male and female nationally known professional voice over talent to host the system, creating a more youthful, energetic, fun and friendly experience for the caller.
"With our new IVR system our customers will have all of the necessary information about our company and products at their fingertips 24 hours a day," said Luke Dreyer, head of operations. "This will take pressure off of our live representatives and give them more time to spend with each customer, creating a better customer satisfaction and sales opportunity."
"With the volume of customers we are currently getting, and the volume we are going to increase to, it was time for us to create this new phone system," adds James Ballas, CEO. "Customer service is the cornerstone of our success, along with our superior products, and we want our customers to have a number they can call 24 hours a day to get the information they need so that we are always serving our customers' needs. This is just one more area where we continue to excel, and this new system will increase our sales and add to our bottom line."
The Company plans to have this new IVR system in place by Friday March 31st no later than 5pm Eastern, and shareholders and customers can access through the main number on the HempLife Today™ Website at 1.800.655.9547
About Ubiquitech (HempLife Today™)
Ubiquitech Software Corp, through its subsidiaries is a dynamic multi-media, multi-faceted corporation utilizing state-of-the-art global internet marketing, Direct Response (DRTV) Television, Radio, and traditional marketing, to drive traffic to the new and emerging multi-billion dollar industries like its subsidiary HempLife Today™.
HempLifeToday™ focuses on the exciting and dynamic new thinking in the world today that recognizes the important health and life enriching enhancement that CBD Oil from the Hemp plant can bring. Through its network of quality USA growers HempLifeToday.com™ has developed multiple and proprietary CannazALL™ CBD oil products that include; Its popular CBD Tinctures, Oils, GelCaps, CBD Powder, Skin Salve, Wax Crumble, and e-liquid, all offered @ www.HempLifeToday.com
This press release contains forward-looking statements. Words such as "expects", "intends'', "believes'', and similar expressions reflecting something other than historical fact are intended to identify forward-looking statements, but are not the exclusive means of identifying such statements. These forward-looking statements involve a number of risks and uncertainties, including the timely development and market acceptance of products and technologies, the ability to secure additional sources of finance, the ability to reduce operating expenses, and other factors described in the Company's filings with the OTC Markets Group. The actual results that the Company achieves may differ materially from any forward-looking statement due to such risks and uncertainties. The Company undertakes no obligation to revise or update any forward- looking statements in order to reflect events or circumstances that may arise after the date of this release.

EIN Presswire does not exercise editorial control over third-party content provided, uploaded, published, or distributed by users of EIN Presswire. We are a distributor, not a publisher, of 3rd party content. Such content may contain the views, opinions, statements, offers, and other material of the respective users, suppliers, participants, or authors.