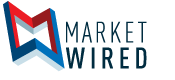 Turbo Global Partners Announces Formation of Turbo Licensing and Key Executive Hire, Paul Flett in Preparation for China Joint Venture
/EINPresswire.com/ -- CARSON CITY, NV--(Marketwired - Mar 23, 2017) - Turbo Global Partners (TURBO) trading as DIBZ International, Inc. (OTC PINK: DIBZ), has announced it has formed a Licensing Business Unit, Turbo Licensing, and it has hired Paul Flett, licensing and marketing veteran and expert to assume the role of President, Turbo Licensing.
"I am pleased to announce that we have secured another high caliber, key executive for our growing team. Paul Flett will head our Turbo Licensing Business Unit and be responsible for growing revenues across our expanding portfolio of businesses," states Robert Singerman, Chairman and CEO of Turbo Global Partners. Singerman continues, "Paul's first mega assignment is securing licensed cartoon properties that can be exclusively distributed in China as part of TURBO's entertainment, education and cultural exchange initiative."
Paul Flett has held brand management and business development roles in leading companies in Europe and in the United States. English born, Paul began his career at Nestlé and worked in increasingly senior positions at L'Oréal, Mattel, Sega Europe, Warner Bros. Studios, MGM Studios, Skechers USA and United Talent Agency. Paul has managed some of the largest brands and entertainment properties including Barbie™, Kérastase™, Harry Potter™, Batman™, Skechers™ and more. He also has extensive experience of managing licensing activities for celebrity clients such as Gwen Stefani, Bruce Lee Enterprises and Sugar Ray Leonard.
Paul has also served on the Board of LIMA (Licensing Industry Manufacturers Association) twice and is expert in brand management and licensing.
In his new role as President, Turbo Licensing, Paul will be instrumental in developing and executing growth strategies across TURBO's extensive portfolio of business interests, driving synergies, and at the same time identifying new acquisition and investment targets for the parent company.
"I am delighted to join Turbo Global Partners," said Paul Flett. "This is an exciting and very dynamic time for Turbo and I am excited to bring my experience and skill-set to bear in this new role."
Robert Singerman, CEO of TURBO continues, "By forming Turbo Licensing with Paul at the helm, we are confident we will reach millions of Chinese families using licensed cartoon properties from the U.S. that are eager for their children to learn English as a second language, life lessons and social responsibility, as well as have fun while doing it."
About DIBZ International, Inc. ("DIBZ") dba TURBO GLOBAL PARTNERS, Inc.
TURBO is the "Berkshire Hathaway of Small Cap Companies", a diversified investment management company that reports the earnings of its operating business units, subsidiaries, joint ventures and strategic partnerships.
Statements made in this press release that express the Company or management's intentions, plans, beliefs, expectations or predictions of future events, are forward-looking statements. The words "believe," "expect," "intend," "estimate," "anticipate," "will" and similar expressions are intended to further identify such forward-looking statements, although not all forward-looking statements contain these identifying words. Those statements are based on many assumptions and are subject to many known and unknown risks, uncertainties and other factors that could cause the Company's actual activities, results or performance to differ materially from those anticipated or projected in such forward-looking statements. The Company cannot guarantee future financial results; levels of activity, performance or achievements and investors should not place undue reliance on the Company's forward-looking statements. No information contained in this press release should be construed as any indication whatsoever of the Company's future financial performance, future revenues or its future stock price. The forward-looking statements contained herein represent the judgment of the Company as of the date of this press release, and the Company expressly disclaims any intent, obligation or undertaking to update or revise such forward-looking statements to reflect any change in the Company's expectations with regard thereto or any change in events, conditions or circumstances on which any such statements are based.
Robert W Singerman
Chairman and CEO
Turbo Global Partners, Inc.
Formerly DIBZ INTERNATIONAL, INC.
Direct / +1(813)786-5400
http://www.TurboGlobalPartners.com

EIN Presswire does not exercise editorial control over third-party content provided, uploaded, published, or distributed by users of EIN Presswire. We are a distributor, not a publisher, of 3rd party content. Such content may contain the views, opinions, statements, offers, and other material of the respective users, suppliers, participants, or authors.