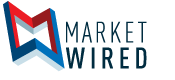 Louthian Law Firm: Traveling to the Sweet 16? Remember These Safety Tips
Columbia attorney Bert Louthian offers safety tips for the passionate fans who have booked their tickets to the games in New York and California
/EINPresswire.com/ -- COLUMBIA, SC--(Marketwired - March 22, 2017) - South Carolina takes on Baylor in Madison Square Garden on Friday night, as the nation looks to see if the Gamecocks can rekindle the magic that propelled them to an upset over Duke last Sunday. Then, less than 24 hours later, the South Carolina women's basketball team will take on Quinnipiac at the Stockton Arena in Stockton, Calif.
While televisions across the state will be tuned to these Sweet 16 games, some South Carolina fans are making the journey either to the Big Apple or to the Golden State to watch the events in person. One Columbia attorney and loyal Gamecock fan, Bert Louthian, is offering a few safety tips to those making the trek.
"It's an incredibly exciting time for South Carolina," said Bert Louthian, attorney at the Louthian Law Firm. "So many people in our state either know one of the players personally or have some deep connection to the university, so it means a lot to see these teams go on their amazing runs."
Louthian said that safety should be a top concern for travelers, especially in New York, where traffic poses challenges to drivers and pedestrians.
"On average, more than 30 pedestrians are injured every day in New York," Louthian said. "Pedestrian collisions account for nearly half of all traffic crashes in the city."
In 2013, for example, around 12,000 pedestrians were injured while walking in New York. The city then implemented Vision Zero and saw the number of pedestrian fatalities drop from 182 in 2013 to 138 in 2014. There is still plenty of room for improvement on pedestrian safety, a fact that Louthian said should inform visitors' attitudes to walking in New York.
Louthian said the priority for pedestrians is being mindful of traffic signals and crosswalks. Only cross streets in the designated areas and only when given the green light by the crossing signal. Never assume that just because you see a vehicle, the driver of that vehicle sees you. At night, be mindful of the fact that drivers might not see pedestrians. Wearing bright or reflective clothing is one way to be seen by drivers.
For those driving in New York, Louthian also offers a few things to keep in mind. Every year, there are more than 66,000 vehicle crashes in New York City. In 2014, the number of police reported traffic injuries in New York City and the number of traffic-related injuries in the entire state of South Carolina were roughly the same -- around 53,000.
"Anyone who has been to New York knows that people drive differently there," Louthian said. "Drivers are more aggressive and New York City traffic congestion is the stuff of legend."
Louthian reminds drivers that the best way to avoid crashes is by planning, knowing your route and maintaining focus. He said that it's always best to enter your destination into your navigation system or smartphone before you start driving to reduce the likelihood of distracted driving.
While driving and pedestrian safety are likely the biggest concerns for those going to New York, Stockton presents another challenge -- crime. Stockton has received national press coverage for being one of the most dangerous cities in the nation, but the good news is that, in 2015, the city experienced a 15-year low in crime rates.
Even with the reduction in Stockton's crime rates, Louthian said that visitors should take precautions.
"Travel in groups when possible," Louthian said. "This is especially true when using an ATM or carrying larger amounts of cash, as travelers often do."
Visitors to Stockton should also remember to lock up their vehicles and place items of value in the hotel room rather than leaving them in the car.
By knowing these risks and planning accordingly, Louthian hopes that South Carolina fans can make the most of their trip and focus on the joy of seeing the Gamecocks take part in some of the most celebrated tournaments in all of sports.
"The atmospheres at these games are electric," Louthian said. "They are so exciting because fans participate and make the effort to go to these games. I hope to see a lot of South Carolina fans in these arenas to root on both our teams."
About Bert Louthian:
Bert Louthian practices law in Columbia, South Carolina. Along with his father, Herb, they provide representation to those who have been injured due to someone else's negligence. Learn more about Louthian Law Firm P.A. by visiting http://www.louthianlaw.com/.
Louthian Law Firm
Bert Louthian
(803) 454 1200