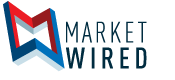 Calgary Airport Authority Once Again One of Alberta's Top Workplaces
/EINPresswire.com/ -- CALGARY, AB--(Marketwired - March 22, 2017) - The Calgary Airport Authority has once again been recognized as a leader in creating one of the best places to work in Alberta.
The Top Employer designation presented by Mediacorp recognizes employers that are committed to creating a vibrant and rewarding work environment. This is the eighth time that the Authority has been acknowledged for creating a great workplace for the Authority employees (also known as the YYC Crew) who are focused on developing, maintaining and operating YYC Calgary International Airport.
"People truly are what makes an organization successful and we know that our 300 employees have an incredible amount of passion for making YYC Calgary International Airport one of the best airport facilities in the country," said Cynthia Tremblay, Vice President of Human Resources for The Calgary Airport Authority. "Investing in the continued development of our people, and opportunities to grow together by giving back to our community, are just a few examples of what keeps the best and the brightest talent within our organization. We continually hear from our YYC Crew that in addition to the rewarding and very unique work environment, people love working at the Authority because of the great programs we've built."
This year, the Authority will be celebrating its 25-year anniversary with an initiative focused on furthering its engagement programs. The campaign -- 25 years, 25 moments -- will be employee-driven with the Crew giving back to the Calgary and airport community through various events and initiatives throughout 2017.
The Authority's key employee offerings include: ongoing professional development, an employee-led engagement program, a robust benefits and pension program, meaningful student work opportunities, and a peer-to-peer recognition program. Additionally, Authority employees have the opportunity to participate in numerous volunteer and social initiatives such as lunchtime yoga, Calgary Corporate Challenge, and opportunities to volunteer at the Mustard Seed.
ABOUT THE CALGARY AIRPORT AUTHORITY
The Calgary Airport Authority is a not-for-profit, non-share capital organization, incorporated under the Alberta Regional Airports Authorities Act, and is responsible for the safe, secure and efficient management of the YYC Calgary International Airport (YYC) and Springbank Airport (YBW) under long-term lease from the Government of Canada. YYC's mandate is to advance economic and community development by providing improved airline and transportation services for the benefit of the public. The Authority has invested over $4 billion into the continued development of YYC, opening Canada's longest runway in 2014 and a new International Terminal in 2016. YYC is a key economic driver for Calgary and Alberta, generating more than $8 billion in economic activity annually and creating 48,000 jobs.
For more information contact:

Media Relations
The Calgary Airport Authority
media@yyc.com
Twitter: @FlyYYC