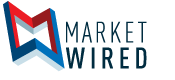 newterra Celebrates World Water Day 2017 by Showcasing Toilet-to-Tap Technology and Supporting STEM in their Local Community
Water Reuse Treatment System turns sewage into potable water
From left to right, newterrra COO Jeremy Dayment, President and CEO Thomas Vossman, Board Member James Iglesias, and Plant Manager Jason McKinnon demonstrate their confidence in newterra's water treatment technology, toasting and drinking water produced by the 'toilet-to-tap' reuse system the company recently installed in its Brockville, ON facility.
Click here for high-resolution version
/EINPresswire.com/ -- BROCKVILLE, ON--(Marketwired - March 22, 2017) - World Water Day is a great time to reflect on how precious every drop of water is, particularly when much of the world does not have access to clean, safe, drinking water. According to a report by World Health Organization (www.who.int), half of the world's population will be living in water-stressed areas by the year 2025. Given these facts, it's easy to see how critically important it is that we think about ways to reuse wastewater. newterra (www.newterra.com), a leader in modular water, wastewater, and groundwater treatment solutions, is working hard to expand global access with innovative, safe, and efficient water treatment technology.
This year's World Water Day theme is wastewater and ways to improve the collection and treatment of wastewater so it can be safely reused. newterra has chosen two ways to support this theme and its local community.
First, it is showcasing its Toilet-to-Tap technology with the installation of a fully operational reuse treatment system that turns raw sewage into clean, pure water that is safe to drink. Located at its main production facility in Brockville, Ontario, the water reuse treatment system is part of a new showcase area that demonstrates how proven, currently available technologies can help reduce the immense strain on the world's water supply. "Going from toilet to tap still has a psychological barrier to overcome, but in terms of the technology, we're already there," states Tom Vossman, CEO of newterra. "This system uses the exact same equipment we sell to our clients around the world and it's an excellent example of why newterra is a world leader in addressing the spectrum of water-related challenges from scarcity to purity to reuse."
Second, newterra will be supporting and participating in a Science, Technology, Engineering & Mathematics (STEM) event at the Aquatarium at Tall Ships Landing (www.aquatarium.ca). The Aquatarium is a registered not-for-profit charity whose mission is to inspire curiosity through enriching and entertaining experiences through STEM events like this one. Organized over two days of learning and supported by sponsors, students from Kindergarten to Grade 6 will rotate through five, 30-minute learning stations, each presenting a different perspective on the importance of water. Drawing on newterra's expertise in water treatment, students will learn about filtration technology and how it is used to purify water for reuse. As part of the experience, there will be a hands-on component in which they get to build a working water filter that uses different types of media, including gravel, sand, and activated carbon. newterra intends to support and participate in other water related STEM events across North America.
newterra is a leading provider of modular water, wastewater, and groundwater treatment solutions to the resource, power generation, industrial, private development, and municipal markets. With its suite of patented technologies and capabilities that include design, engineering, and manufacturing in its own facilities, newterra maintains control over the high quality and on-time delivery of its systems. Operations in Canada, United States, Germany, and Chile allow newterra to address the needs of clients on a global basis. In addition to being selected as a Cleantech Top 100 Company in 2013 and 2015, newterra has also achieved Platinum status as a distinguished recipient of Deloitte's 50 Best Managed Companies Award for the past nine consecutive years.
Image Available: http://www.marketwire.com/library/MwGo/2017/3/21/11G133735/Images/toilet.to.tap-b9c5577dc90ca079aaca320945b02f69.JPG

newterra
1291 California Avenue, P.O. Box 1517
Brockville, ON, K6V 5Y6

Editorial Contact:
Grant Beamish
Director, Marketing Communications
1.800.420.4056, Ext. 1133
gbeamish@newterra.com