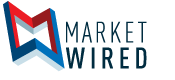 13 New Solar Projects from Current, powered by GE, Drive Clean Energy & Cost Savings for Businesses Across the Northeast
Current's 2.4 MW solar installation in Wallkill, NY, is one of several recent projects across the Northeast.
Click here for high-resolution version
/EINPresswire.com/ -- BOSTON, MA--(Marketwired - March 22, 2017) -
GE's startup unit is now bringing solar power to Northeastern businesses including Partners Healthcare, Seabury and Smith & Wesson
Current has also announced solar installation plans at 8 GE locations across the Northeast
Solar installations across the region will provide more than 17 megawatts (MW) of clean energy to help businesses reduce costs and greenhouse gas emissions

Businesses across the Northeast are using the power of the sun to reduce energy costs and improve their environmental impact. Solar solutions from Current, powered by GE (NYSE: GE), are now generating clean energy to fuel diverse industries like healthcare, manufacturing and municipalities. The Boston-based company is building more than 17 MW in solar carport and ground-mount projects across six northeastern states.
"The clean energy movement continues to surge ahead, and businesses all over the Northeast are leading the charge, including right here at GE," said Erik Schiemann, General Manager of Solar at Current. "Smart companies are realizing that solar isn't just good for the environment, but it can help their bottom lines too."
Current is installing more than 9 MW of onsite solar power across eight different GE facilities throughout the region along with several outside customer projects, including:
Partners Healthcare's Spaulding Rehabilitation Hospital Cape Cod in Sandwich, MA, will debut a 1.1 MW carport and ground-mount installation that will produce the equivalent of 70 percent of the hospital's electricity consumption. The healthcare leader is also installing two carports at its Newton-Wellesley Hospital facility, which will save more than $4.4 million in energy costs.
Life care provider Seabury has installed solar ground-mount solutions to save more than $600,000 at its Life Plan community in Bloomfield, CT.
Smith & Wesson's new 2.6 MW solar carport project at its Springfield, MA, industrial facility will provide approximately 10 percent of the site's energy needs and offers a lifetime savings estimated at $2.8 million. The site also upgraded its lighting to more efficient LEDs from Current, further reducing energy consumption and energy costs.
The Town of Wallkill, NY, commissioned a 2.4 MW solar plant on a capped landfill, which will provide more than $2 million in savings.
GE has also invested in solar solutions at its own regional facilities in Bridgeport, CT; Lynn, MA; Marlborough, MA; Billerica, MA; Hooksett, NH; Schenectady, NY; North Greenbush, NY; and Rutland, VT. These installations add up to more than 9.4 MW in solar carport and ground-mount power for a total savings of more than $13.8 million across sites.
"Adopting cleaner, more efficient technologies like solar and LED shows that we are committed to investing in the future of our businesses and communities," said Schiemann. "We will continue supporting these efforts, both within GE and with our customers, as we all look to build a stronger, more sustainable outlook for our region."
*All energy savings calculated over lifetime of installation
About Current, powered by GE:
Current is the digital engine for intelligent environments. A first-of-its-kind startup within the walls of GE (NYSE: GE), Current blends advanced energy technologies like LED and solar with networked sensors and software to make commercial buildings and industrial facilities more energy efficient & productive. Backed by the power of Predix*, GE's platform for the Industrial Internet, and a broad ecosystem of technology partners, Current is helping businesses and cities unlock hidden value and realize the potential of their environments. www.currentbyge.com
About GE:
GE (NYSE: GE) is the world's Digital Industrial Company, transforming industry with software-defined machines and solutions that are connected, responsive and predictive. GE is organized around a global exchange of knowledge, the "GE Store," through which each business shares and accesses the same technology, markets, structure and intellect. Each invention further fuels innovation and application across our industrial sectors. With people, services, technology and scale, GE delivers better outcomes for customers by speaking the language of industry. www.ge.com
Image Available: http://www.marketwire.com/library/MwGo/2017/3/21/11G133701/Images/Wallkill_overhead-6bb752131ee9b5539bd38638e8187f72.jpg