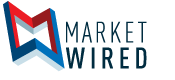 Interview with technically advanced contractor: Vitalii Blazheiev
When it comes to technology, Vitalii's star shines the brightest
photo: Vitalii in Los Angeles. 2017 ©
Click here for high-resolution version
TORONTO, ON--(Marketwired - March 21, 2017) - Many people do not know what a contractor is, when at the same time you have colleagues in the company, who work as contractors. So what are the requirements to become a contractor? How does it feel to be the most technology advanced contractor in the industry? Essence Prototyping Company decided to ask Vitalii Blazheiev:
/EINPresswire.com/ -- Question: What is required to become a contractor?
Vitalii: You should be an incorporated business entity and should be able to handle any task in the project required. Ideally, be autonomous enough perform delivery of the feature or product as one person. Career never exists for you.
Question: How are contractors paid?
Vitalii: It depends on the contract you signed. Usually it's per project, per participation, or based on hours. If a company wants to use your own intellectual properties in their businesses – that requires a license or an extra contract.
Question: What type of contracts do you prefer and what is the difference?
Vitalii: I like short-term contracts for 1-2 months, which is usually pre-production or prototyping phases of the product development. Those are breakthrough for companies and the most creative and the most expensive ones, where the product core is being created and developed. But I feel more inspired and productive when I work remotely from my own office and can drop by onsite production once in a while, since I have more time to concentrate on product itself and less on all day long meetings and status updates. However, I think ideal contract should always be more than 1M$, since its more inspiring. Long contracts gives confidence in achieving very long term goals and short contracts is a rich and creative refresh.
Question: What is premium contract?
Vitalii: It is an AAA budget, quality, and project team. These days an App budget is around 10-15M$, and big budgets makes app production premium. All contracts I participate in are usually are contracts in premium productions, since it is about prototyping core, innovation, developing new technology or improving successful products the team currently has. iOS Apps production reminds me of TV commercial production business these days, when the whole app is being created in a couple of month, but budgets are 10 times higher because it is the software industry. Of course invited experts and celebrities should be paid even for 1 minute of participation in the project or being on the screen, which is often enough for an App's success and delivery.
Question: Are you married?
Vitalii: No. I actually just recovered from a very long relationships I have had since I was 15 years old. I felt that it was a kind of childish relationship, since we met at a very early age. I needed mature things for myself and my life. Since I am the only one from my family who lives in Canada,
I sometimes feel that I need to spend more time with my family, parents, brothers, aunt, cousins and uncle, since the last 8 years I spent mainly in office, work or projects related environments. My family live far away so we speak by Skype mainly these days. Currently I am thinking to move to California, so that I will have more free time and will start organizing family gatherings and dinners at my new house, near the beach and pool. I think I will get married only when I understand that I have found the one and the most probably she just must to be a business owner -- the same as me, otherwise we will never understand each other.
Question: What is your next contract?
Vitalii: Currently my agent is negotiating contract with one of the best Hollywood production. I have feeling that it's a totally new page in my life.
Question: How is it possible to contact your personal agent or invite to our production onsite or remotely?
Vitalii: My agent is in Los Angeles, so the best way to get in contact with my personal agent is to use email agency@essenceprototyping.com
Read full version of Interview
http://www.blazheiev.com/wp-content/uploads/2017/03/English-Version.Interview-with-the-most-technologically-advanced-contractor-Vitalii-Blazheiev.pdf
Image Available: http://www.marketwire.com/library/MwGo/2017/3/21/11G133742/Images/Vitalii.Blazheiev.Instagram-f11c8847ec66915da49fa1639a236960.JPG

Distribution channels:
Amusement, Gaming & Casino
,
Book Publishing Industry
,
Consumer Goods
,
IT Industry
,
Media, Advertising & PR
,
Movie Industry
,
Music Industry
,
Technology
,
Telecommunications

EIN Presswire does not exercise editorial control over third-party content provided, uploaded, published, or distributed by users of EIN Presswire. We are a distributor, not a publisher, of 3rd party content. Such content may contain the views, opinions, statements, offers, and other material of the respective users, suppliers, participants, or authors.