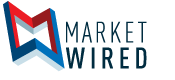 MilWALKee Walks Strives to Make Milwaukee's Sidewalks and Crosswalks Safer
Attorney Hupy is a member of the MilWALKee Walks committee.
Click here for high-resolution version
/EINPresswire.com/ -- MILWAUKEE, WI--(Marketwired - March 21, 2017) - Pedestrian awareness and safety should be a priority for every person in the city. Its seriousness is equally as important as any other traffic-related crash. Personal injury law firm Hupy and Abraham, S.C. is partnering with the MiWALKee Walks coalition in an effort to spread awareness and prevent pedestrian-vehicle incidents. Attorney Michael Hupy is an active member of MilWALKee Walks committee.
According to a report, the city of Milwaukee has 10.4 percent of Wisconsin's population and 29.1 percent of state crashes. People of color in Wisconsin are almost twice as likely to be a victim of a crash while crossing the street, the 10th highest disparity in the United States. In Wisconsin, people walking in marked and unmarked crosswalks have the right of way. All motorists should look for and yield to pedestrians.
Attorney Michael Hupy has been a champion of pedestrian awareness for years, voted Milwaukee's Top Activist, he has been behind Hupy and Abraham's "Save a Life, Yield to Pedestrians" public service announcements that have aired thousands of times in Wisconsin, Illinois and Iowa. He was personally responsible for the creation of this project, and hopes to continue spreading his message that drivers yield the right of way to pedestrians at all corners and crosswalks. Attorney Hupy has appeared on local news stations and writes letters to all local police chiefs regarding this initiative.
At a recent meeting, the pedestrian coalition met with Milwaukee Police Chief Ed Flynn to discuss what measures could be created to decrease crashes. Milwaukee Police reported about 500 tickets are written for traffic enforcement and they are actively trying to contain this constantly escalating statistic.
While grappling with the issue of Milwaukee's diverse neighborhoods and income differences, the coalition has started a public dialogue with law enforcement to create meaningful solutions. MilWALKee Walks is preparing to create educational resources and a call to action for the public to be vigilant on roads.
Hupy and Abraham and Attorney Hupy are consistently working to help the community. The firm's mantra of "doing well by doing good" is always at the forefront of every conversation. For ways to support the pedestrian awareness movement, you can get a FREE Hupy and Abraham, S.C. "Yield to Pedestrians" bumper sticker here, or contact Jessica Wineberg, MilWALKee Walks' Program Director at Jessica@wisconsinbikefed.org.
Hupy and Abraham, S.C.
Founded in 1969 in Milwaukee, Wisconsin, personal injury law firm Hupy and Abraham, S.C. has a proven record of success with large settlements in serious cases, collecting over a billion dollars for more than 70,000 satisfied clients. The firm has a long-established reputation of providing sound legal representation to accident victims, securing fair compensation for its clients and giving back to the community.
With 11 offices located in Wisconsin, Illinois and Iowa, the law firm handles personal injury cases including car accidents, motorcycle accidents, wrongful death, pharmaceutical and medical device class actions and nursing home neglect and abuse cases.
The firm's 24 experienced attorneys are committed to going above and beyond the call of duty for their clients by tirelessly representing them to the best of their ability while being involved in the local community -- from raising funds for local charities to participating in safety and accident prevention initiatives. In the past three years, the firm has donated more than $500,000 to more than 250 worthwhile causes.
Hupy and Abraham, S.C. has received top ratings from a number of national professional organizations for many years and was voted Best Personal Injury Lawyers in 2016, 2015, 2014, 2013, 2012 and 2011 and voted Best Personal Injury Law Firm in 2016, 2014, 2013 and 2012 in another popular poll, and named Best Law Firm in the Milwaukee Journal Sentinel's Top Choice Award in 2015 and 2016. In 2015, the firm was named a Webby Award Honoree in the Best Law Website Category and was honored at the Legal Marketing Association's "Your Honor Awards" for Best Website: Reboot.
Image Available: http://www.marketwire.com/library/MwGo/2017/3/21/11G133741/Images/Mike_Yield_to_Pedestrians-9d6296e0c92198dfb3f57fb19db0c2e7.jpg