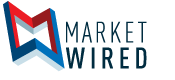 A1 Group, Inc. Signs North American Licensing and Distribution Agreement with TREC Beverages, Inc.
/EINPresswire.com/ -- FORT LAUDERDALE, FL--(Marketwired - Mar 21, 2017) - A1 Group, Inc. (OTC PINK: AWON) is pleased to announce that it has signed an exclusive North American licensing and distribution agreement with TREC Beverages, Inc. ("TREC Beverages"). TREC Beverages' core portfolio beverage item is the "Slow Cow®" Mind Cooler™. Slow Cow, owned by Boisson Slow Cow, Inc., is currently distributing and developing its products in 20 countries throughout the world. With their award-winning 100% natural infused sparkling water designed to help relax your mind and body, sharpen your mental focus, all without causing drowsiness.
The global energy drink had global sales of $49.9 billion in 2014 -- a 5% increase over 2013. The less than 10-year old Relaxation Drink industry was an estimated $152.9 million for 2014. There are estimates that more than 70 million Americans that have trouble sleeping. The number of Americans that have trouble focusing is even higher when added to this statistic. Forecasts anticipate industry growth of 11.5% during the next two years to $263.2 million in 2019.
A1 Group will work with TREC Beverages to continue its momentum by focusing its efforts on the distribution of Slow Cow in the U.S. and continue its broker activities in Canada. The energy drink market is saturated, however, the need to focus and relax is driving the relaxation drink industry, which is in its early stages with significant room for Slow Cow® to expand in the U.S. and assist in driving the market. 
"We look forward over the next few weeks to bring in experienced management and advisors who will steer the Company towards its goals and objectives," stated Timothy Hart, CEO.
About A1 Group, Inc.
A1 Group, Inc. (AWON) invests in, partners with, or licenses with companies that develop innovative technologies. A1 Group targets companies with a seasoned management team that have been actively involved in creating nutraceutical solutions to current health challenges, and have a history of successful development in the supplements and nutraceuticals production industry.
Forward looking statement:
This press release contains certain "forward-looking statements," as defined in the United States Private Securities Litigation Reform Act of 1995, that involve a number of risks and uncertainties. There can be no assurance that such statements will prove to be accurate and the actual results and future events could differ materially from management's current expectations. The economic, competitive, governmental, technological and other factors identified in the Company's previous filings with the Securities and Exchange Commission may cause actual results or events to differ materially from those described in the forward-looking statements in this press release. The Company undertakes no obligation to publicly update or revise any forward-looking statements, whether as a result of new information, future events or otherwise.
For additional information, please contact:
Sharon Ford
Communications Officer
954-440-4678
sford@a1groupfl.com