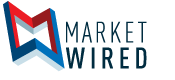 ESW Group Opens New State-of-the-Art Facility to Build Aftermarket DOCs and DPFs in Pennsylvania
/EINPresswire.com/ -- MONTGOMERYVILLE, PA--(Marketwired - Mar 21, 2017) -  ESW Group® a leading manufacturer of Skyline™ aftermarket DPFs (Diesel Particulate Filters) and DOCs (Diesel Oxidation Catalysts), is proud to announce the opening of a new production facility in Montgomeryville, Pennsylvania.
This facility is optimized to produce high quality and high volume OEM equivalent aftermarket DPF and DOC units. Skyline products are entirely designed, validated and made in the U.S.A.
DPFs and DOCs are critical components of the emission control systems of the post-2007 diesel powered trucks and buses, and have allowed a new generation of vehicles to emit extremely low levels of diesel particulate matter emissions.
"ESW is well positioned to succeed in the diesel emission control aftermarket business. With this new facility, ESW will continue to bring forward the latest technology at industry leading production quality and speed," said Patrick Barge, Chief Executive Officer of ESW Group®.
The increase in production capacity will supply the growing aftermarket DPF and DOC market. More and more fleet operators and independent truckers are realizing that aftermarket DPFs and DOCs can meet or exceed OEM standards with lower cost and faster delivery.
The production facility is the result of ESW's collaboration with a strong network of distributors around the United States. "Thanks to these successful partnerships, ESW has enjoyed a continuously growing presence in the market," said Adam Gross, Director of Sales of ESW Group®.
This new 40,000 square foot, ISO 9001 and 14001 accredited, lean manufacturing facility is expected to significantly increase the production capacity for DOCs and DPFs. This expansion for ESW will not only drive growth and create new jobs in Montgomery County, Pennsylvania, but will also help us strive for a brighter and cleaner future.
About ESW Group®
ESW Group® creates "advanced technology for a cleaner future" with three corporate entities: ESW Group's retrofit emission control devices for heavy-duty diesel engines, Skyline Emissions' aftermarket DPFs and DOCs for heavy-duty diesel engines, and ESW America's vehicle and engine testing facility. The retrofit emission control products and Skyline Emissions products are sold through a broad network of distributors throughout the United States. For more information, visit www.eswgroup.com or www.skylineemissions.com.