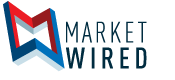 Kristin Hill Joins Lean Construction Institute as Director of Education Programs
Kristin Hill, Director of Education Programs for Lean Construction Institute
Click here for high-resolution version
/EINPresswire.com/ -- ARLINGTON, VA--(Marketwired - Mar 21, 2017) - As Director of Education Programs, Kristin Hill will support the Lean Construction Institute's Education Committee as the newest addition to the LCI team, starting March 20, 2017.
Kristin's previous experience coaching Lean and helping companies realize their full individual and organizational potential represents some of the qualifying experience she will draw on in supporting LCI's Education Committee, helping guide the development of LCI training and education materials. Kristin also will manage creation and distribution of "Knowledge Transfer" books and similar LCI publications.
"My entire career has been focused on continuously improving the delivery of design and construction services," Kristin said. Before joining the LCI staff, Kristin was president of her own Lean consulting firm, InsideOut Consulting, which she started in 2009 with the vision of bringing Lean and Integrated Project Delivery (IPD) principles and approaches to support teams in delivering value to the client.
Joining the staff is not Kristin's first direct exposure to working with LCI; she has served in numerous volunteer and leadership roles for the institute. She was one of three executive editors for LCI's most recent publication, Target Value Delivery: Practitioner Guidebook to Implementation - Current State 2016, and was among the team of collaborators who produced LCI's hallmark publication, Transforming Design and Construction: A Framework for Change. Kristin also has taught extensively at LCI training and networking events, including the annual Congress and June Design Forum programs.
Kristin also will draw on her experience as a designated LCI "Improved Instructor" to manage and continue to expand the "Improved Instructors" program, which recognizes individuals qualified to teach LCI-approved course content from among LCI member firms across the country.
"I am extremely pleased and appreciative of the opportunity to work with Kristin in this new capacity," said LCI Executive Director Dan Heinemeier. "Her skills set as a leading national consultant and practitioner in Lean Construction adds a completely new dimension to our staff's ability to serve the industry. I look forward to her helping our Education Committee broaden its ongoing efforts to create the high-quality training materials so much in demand as our industry increasingly embraces the use of Lean tools and techniques."
Kristin Hill states "It is a real honor to be able to support the Lean Community by bringing much-needed educational opportunities to fruition. I look forward to hearing how the educational needs of the members can best be met."
About the Lean Construction Institute: Founded in 1997, LCI is a non-profit, membership-based organization with a vision to transform the built environment through Lean implementation. With common language, fundamental principles and basic practices, LCI aims to increase stakeholder satisfaction and project delivery value. The design and construction industry's productivity level has remained nearly stagnant in 50 years as other industries thrive, but LCI sets out to improve the industry by facilitating continuous education through their Transforming Design and Construction book series, Lean instructional training courses and the annual LCI Congress and Design Forum. LCI advocates for using a variety of tools and techniques that help promote collaborative planning, waste elimination and work-site safety. For more information, please visit www.leanconstruction.org.
Image Available: http://www2.marketwire.com/mw/frame_mw?attachid=3121470

Contact:
Dan Heinemeier
Executive Director
(423) 760-366
Email Contact