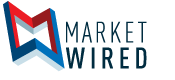 National Survey Honors School Districts for Pioneering Uses of Technology
The Digital School Districts Survey recognizes schools integrating technology for innovative curriculum and improved student learning
/EINPresswire.com/ -- SACRAMENTO, CA--(Marketwired - March 21, 2017) - School districts investing in tools for next-generation digital learners; launching STEM academies; and encouraging the innovative use of drones, solar panels and robotics clubs and camps earned top rankings in the annual Digital School Districts Survey.
Now in its 13th year, the Digital School Districts Survey Awards recognize exemplary use of technology by school boards and districts. The awards are presented by the Center for Digital Education at the National School Boards Association's annual conference each spring.
"Technology is an essential tool for the transformation of education in our country," said Dr. Kecia Ray, executive director for the Center for Digital Education. "The Digital School Districts Survey helps districts measure progress toward transformation and I'm proud to recognize these districts and the work that is represented in their award. Congratulations to all of the award winners and great thanks to all who participated in the survey."
"The school boards in these districts are recognized for utilizing technology solutions to make their work as a board more transparent and their district operations more efficient," said Thomas J. Gentzel, executive director and chief executive officer for the National School Boards Association. "Their accomplishments demonstrate that innovative approaches can be embraced by any district, regardless of its size or location."
The Digital School Districts Survey top-ten rankings are awarded to the school boards/districts that most fully implement technology benchmarks in the evolution of digital education, as represented in the survey questions. All U.S. public school districts are eligible to participate.
Highlights of the Top Ranked School Districts in Each Category (categories based on student enrollment):
Houston County School System, Ga. (12,000 students or more)
Houston County firmly believes participating in online testing and utilizing technology in the classroom is paramount to preparing students for college and career. Toward that end, the district will administer all but one high school assessment online this year. By the 2017-18 school year, all state assessments will be administered online. The district has invested in network infrastructure and classroom technology tools/devices over the past five years to help its schools support next-generation digital learners. Each classroom has an interactive whiteboard with Notebook software, audio kit, document camera and a teacher workstation. The district also recently added approximately 3,500 computers to over 100 labs. Read more.
Mt. Lebanon School District, Pa. (3,000 - 12,000 students)
Mt. Lebanon School District made technology a cornerstone of its Mt. Lebanon High School renovation/new construction project. The vision was to build 21st-century learning spaces that incorporate technology seamlessly. Toward that end, the district used "zone boxes" to save space and reduce cooling requirements while pushing fiber-optic cables to classrooms. The solution enables maximum flexibility at minimum cost for each room. In addition, the high school took advantage of the new technology infrastructure to launch a STEM Academy and a Global Studies Academy last year. Read more.
Arp Independent School District, Texas (up to 3,000 students)
Arp Independent School District has dedicated a significant amount of time, energy and funding to rebuilding its STEM and Career and Technical Education (CTE) courses and programs that allow students to gain post-secondary skills and certifications, including expanded Robotics, Computer Programming and PC Tech programs. Drones were introduced to the curriculum maker-space to allow students to monitor construction progress on a new junior high building, while an after-school Robotics Club and a Robotics Summer Camp were added to jump start interest in coding and robotics. Read more.
View the full list of school districts honored here.
The Center for Digital Education thanks Canon Solutions America for underwriting the survey and for their support of school districts across the nation.
About the National School Boards Association
The National School Boards Association (NSBA) is the leading advocate for public education and supports equity and excellence in public education through school board leadership. NSBA believes public education is a civil right necessary to the dignity and freedom of the American people, and all children should have equal access to an education that maximizes his or her individual potential. The association represents state school boards associations and their more than 90,000 local school board members throughout the U.S. Learn more at: www.nsba.org
About the Center for Digital Education
The Center for Digital Education (CDE) is a national research and advisory institute specializing in K-12 and higher education technology trends, policy and funding. CDE provides education and industry leaders with decision support and actionable insights to help effectively incorporate new technologies in the 21st century. Learn more at: www.centerdigitaled.com
CDE is a division of e.Republic, the nation's only media and research company focused exclusively on state and local government and education.