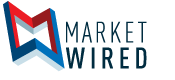 U.S. Chrome Underscores RoHS and REACH Compliance with Statement on Material Specificity and Corporate Policy
STRATFORD, CT--(Marketwired - March 21, 2017) - U.S. Chrome, a U.S.-headquartered and leading global electroplater and coating/finishing solutions provider, recently came to the conclusion that while it is critical to be in compliance with European environmental regulations, including RoHS (Restriction of Hazardous Substances) Directive, EU Directive 2011/65/EC, and REACH (Registration, Evaluation, Authorization and Restriction of Chemicals, European Union Regulation (EC) 1907/2006), most customers and prospects want and need to know more. So, the company has developed a RoHS/REACH compliance statement that provides a listing of the specific hazardous materials used in its finishing and plating services that are in RoHS and REACH legislations and that they are all under the thresholds established by those legislations. It also explains that U.S. Chrome will stay informed of future regulatory changes, will monitor substances of very high concern (SVHC) as defined by REACH, and will communicate any updates to assist customers in meeting their own environmental policies and procedures.
/EINPresswire.com/ -- The statement provides a full list of affected coating applications that U.S. Chrome provides and the substances, as well as the corresponding percentages by weight in each deposit the company plates. Customers and prospects can download the statement for free by visiting this link.
Since 1940, U.S. Chrome has been defining quality, precision, and innovation in the plating industry. The company built its reputation on hard chrome plating and with regional production plants throughout the US. It has expanded its capabilities in recent years by investing in a state-of-the-art research and development laboratory where it has developed everything from special-purpose coatings to environmentally-friendly replacements for chromium.
For more information, contact: U.S. Chrome Corporation, 175 Garfield Avenue
Stratford, CT 06615, 1-800-637-9019, www.uschrome.com.