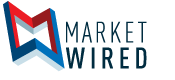 UC Irvine Division of Continuing Education Launches New Accelerated Career-Focused Program for Recent Graduates
Program Fast Tracks UCI Students into a Career
/EINPresswire.com/ -- IRVINE, CA--(Marketwired - Mar 21, 2017) - The University of California Irvine, Division of Continuing Education has announced a new enhanced version of its UCI+One Program, to prepare recent graduates and alumni for life after graduation. The new program, UCI+One Accelerator, fast-tracks participants by providing them with customized services to define their career trajectory quickly and effectively. In this 30-day format, participants in the UCI+One Accelerator program will receive individual advising, access to Inside Track career coaching services, and UCI+One special events.
"In today's workforce the next step in your career path requires a clear roadmap to success," said Leigh Poirier, UCI+One program director. "In order to foster students' success after college, the University continues to extend guidance through programs such as UCI+One Accelerator to reach their career goals as quickly as possible."
During their enrollment, participants identify a specific focus area for their program that can include:
Creating job application materials 
Developing essential workplace skills
Public speaking 
Building a professional network
Life transition management 
Charting an educational path
Developing an effective mentoring team 
Sharpening interview skills 
Defining a personal brand (online & in-person)
Exploring alternative paths to building work experience 
Navigating workplace etiquette and politics
Enrollment in the UCI+One Accelerator program is open and participants may enroll any time. For more information, contact Leigh Poirier at 949-824-3983 or at lpoirier@uci.edu.
About UCI Division of Continuing Education: The University of California, Irvine Division of Continuing Education (DCE) provides lifelong learning opportunities to thousands of students worldwide each year -- fulfilling the school's 60-year curriculum platform to connect degree programs to the world of work and achievement after graduation. The Division offers a broad range of certificate programs, specialized studies, and sequential courses to local, regional and global markets through online, on-campus and on-site delivery. A leader in the open education movement, the Division offers free Massive Online Open Courses (MOOCs) and content through the UCI Open initiative. For more information about UCI Division of Continuing Education, visit here.
About the University of California, Irvine: Founded in 1965, UCI is the youngest member of the prestigious Association of American Universities. The campus has produced three Nobel laureates and is known for its academic achievement, premier research, innovation and anteater mascot. Led by Chancellor Howard Gillman, UCI has more than 28,000 students and offers 192 degree programs. Located in one of the world's safest and most economically vibrant communities, it's Orange County's second-largest employer, contributing $4.8 billion annually to the local economy.