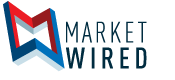 2017 Houston Auto Show Revved With Nearly 800 New Vehicles
April 5-9, 2017 at NRG Center
/EINPresswire.com/ -- HOUSTON, TX--(Marketwired - March 21, 2017) - The 34th Houston Auto Show, presented by the Houston Chronicle, is the largest auto show of the south, and the only place where you can see, hear, touch, and even drive, the most heart-racing cars and trucks from nearly 40 of the world's top automakers. 2017 has more in store than ever before, honoring veterans, welcoming families and heart pumping live music, alongside the industry's best in automotive greatness. Additionally, Mecum Auto Auctions is the same weekend and will help turn NRG Park into a full on auto-extravaganza.
The Houston Auto Show, produced by the Houston Automobile Dealers Association and presented by the Houston Chronicle, features almost 40 car makers and offers an opportunity to test drive more than 70 vehicles all in one place. Manufacturer participants include; Acura, Alfa Romeo, Aston Martin, Audi, BMW, Buick, Cadillac, Chevrolet, Chrysler, Dodge, Fiat, Ford, Genesis, GMC, Honda, Hyundai, Infiniti, Jaguar, JEEP, Kia, Land Rover, Lamborghini, Lexus, Lincoln, Lotus, Mazda, Maserati, McLaren, Mercedes Benz, MINI, Nissan, Porsche, Ram, Toyota, Subaru, Volkswagen and Volvo.
"Moving to April because of the Super Bowl, gave us even more time to plan additional attractions for this year's Houston Auto Show," said Wyatt Wainwright, president of HADA. "We're excited to welcome car enthusiasts, families and veterans to the only place car buyers can see, touch and drive the widest variety of vehicles without the pressure of buying today."
The newest additions for the 2017 show include a reconfigured RAM Ride & Drive Experience, new aftermarket vendors, and additional entertainment elements including live music throughout the weekend, presented by Lone Star Beer, a family day welcoming Dora the Explorer and a military appreciation day.
In honor of Texas veterans and active military, the Houston Auto Show and Houston Automobile Dealers Association is supporting the construction and placement of the new Texas War Memorial. On Thursday, April 6, veterans and active military with a valid military I.D. will have the privilege to enter the Houston Auto Show for just $1. Proceeds from ticket sales, up to $125,000, will go towards the Texas War Memorial. Veterans will also be honored with a special ceremony at 11:30 a.m. in the lobby of NRG Center before doors open to the public.
On Friday, April 7 from noon to 4 p.m., the Houston Auto Show will host an exclusive family time with special guest, Dora the Explorer. Families can discover their next vehicle or dream about the car they wish they had and treat the children to fun with their favorite cartoon character. Kids under 6 are always free into the Houston Auto Show and from noon to 4 p.m. on Friday, April 7 adults with children will receive a $2 discount with a printed coupon.
Adding to the festive atmosphere of heart-pounding excitement brought on by new cars, the Houston Auto Show is partnering with Lone Star Beer to bring you a line-up of music Friday through Sunday. Guests will hear the sounds of Strange Days, Vinyl Ranch, The Navigators and Soul Creatures throughout the weekend.
Keeping the cars the stars, the Houston Auto Show will be home to nearly 800 vehicles within the 800,000 square feet of NRG Center. McLaren Houston will debut an all-new McLaren model Friday of the Houston Auto Show and attendees will also get a chance to admire the following brand new 2017 vehicles, plus many more:
Alfa Giulia
Buick Encore & Envision
Chevrolet Bolt EV Premier
Fiat 124 Spider
Genesis G80
Jeep Compass Trailhawk
Kia Stinger
Mazda CX-5 & all new Mazda MX-5 RF
Mercedes Benz G63
Nissan Rouge
Porsche Panamera 4S
RAM Power Wagon
Fan favorite exhibitors return to the Aftermarket Expo with their hottest new builds, along with new exciting companies joining them with everything from the extreme to the ultra-luxury to the off-road. Innovative companies that convert the mundane into the magnificent will bring out fresh eye-candy and the latest technologies in car wraps, lift kits, tires and rims, and even bed-liners. Lastly, for true admirers of automation, the Houston Auto Show will also exhibit more than 50 classic vehicles throughout the lobby of NRG Center and in a specialty classic car section.
The 2017 Houston Auto Show at the NRG Center is open daily, Wednesday, April 5 through Sunday, April 9. Show hours are:
Wed. - Fri. Noon - 9:30 p.m.
Saturday 10:00 a.m. - 9:30 p.m.
Sunday 10:00 a.m. - 7:00 p.m.
Adult tickets are $12 and $5 for children six to 12 years old when accompanied by an adult, kids under six are free. From Wednesday to Friday, coupons for $2 off are available online and at participating Houston area new car dealerships. For more information, visit www.houstonautoshow.com.