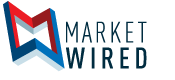 Influenster Now Provides Product Reviews to Google Shopping
/EINPresswire.com/ -- NEW YORK, NY--(Marketwired - March 21, 2017) - Influenster, the product discovery and reviews platform, announced today that it is now a Google Shopping Reviews Provider. Authentic product reviews from influenster.com are now syndicated into the five-star rating system on Shopping ads across google.com and google.com/shopping. Consumers now benefit from the addition of Influenster's 12.8 million reviews to Google Shopping to make more educated decisions.
This five-star rating system in each Shopping ad represents aggregated review data for products compiled from multiple sources including merchants, other third-party aggregators, editorial sites and users. As an approved source for product ratings on Google, Influenster will help retailers and clients harness the potential of their review content and drive more qualified traffic to their product pages.
"Consumers trust peer-to-peer recommendations in making their shopping decisions. We've made product discovery our main mission for our growing community of 3 million users who create and share reviews as well as rich content on our platform," said Aydin Acar, CEO and Co-Founder of Influenster. "We look forward to opening up our trusted UGC by incorporating our reviews into Google to enhance the path to purchase for all users."
About Influenster
Influenster is a product discovery platform and reviews site that enables consumers to find new products and get advice to make informed purchases. Members use Influenster to explore the latest products, gain fresh insight, pick up new tips, and share their opinions with others. We help our members compare products and guide them on how products can be integrated into their lives. We inspire a love for products and encourage discovery, conversations and reviews.
The Influenster community of 3 million+ members is still rapidly growing. These product mavens with a heavy social media presence use their influence to spread the word about the products they know. Ever since the launch of Influenster.com 3 years ago, over 14 million reviews have been created on more than 2 million products.
Headquartered in New York City, Influenster was founded by Elizabeth Scherle and Aydin Acar in 2010. For more information or to become an Influenster visit: www.influenster.com.

EIN Presswire does not exercise editorial control over third-party content provided, uploaded, published, or distributed by users of EIN Presswire. We are a distributor, not a publisher, of 3rd party content. Such content may contain the views, opinions, statements, offers, and other material of the respective users, suppliers, participants, or authors.