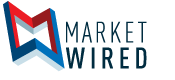 Acquisition of Seaport Environmental Positions PSC as Water Treatment Leader
Adds facility based water treatment to existing mobile capabilities, giving PSC's customers critical flexibility to meet treatment and recycling requirements
HOUSTON, TX--(Marketwired - March 21, 2017) - PSC Industrial Outsourcing, LP (PSC), a leading national provider of industrial cleaning and environmentally sensitive services to America's energy infrastructure, is pleased to announce the acquisition of Seaport Environmental was completed on February 17th, 2017. Seaport Environmental is a leading non-hazardous water recycling facility, located in Redwood City, California.
Our companies already share many customers, and PSC looks forward to enhancing and expanding these essential relationships. As a result of our business combination, these customers will now have access to an extraordinary portfolio of transportation and water recycling services.
"PSC is committed to continuing the high quality service that Seaport is known for in the industry, focusing on developing a friendlier waste acceptance procedure, as well as increasing recycling options for our customers. With this acquisition, PSC is now the leading provider of facility based and mobile non-hazardous water recycling in Northern and Central California," said Brad Clark, PSC CEO.
About Seaport Environmental
Seaport Environmental ("Seaport") is a fully-permitted Class I Non-Hazardous Wastewater Treatment and Disposal facility located in the port of Redwood City, CA (San Francisco Bay area). The facility possesses on-site laboratory for wastewater contaminants, streamlined profiling of incoming waste, coupled with a strong internal QA/QC program ensures environmental compliance and safe work conditions.
About The McLean Group
The McLean Group is a leading investment bank that provides objective strategic and financial advice on M&A advisory, debt and equity recapitalizations, and business valuations. The firm's Water, Wastewater and Environmental services (WWE) team is one of the largest dedicated groups in the country and has deep transactional expertise in nearly every segment of the water market. Continuing its track record as a leading advisor to middle market companies in the water industry, the firm's transaction advisory and valuation services reflect comprehensive industry knowledge, extensive transactional successes, commitment to providing senior-level attention to every client engagement, and real-time understanding of industry-specific valuation drivers.
/EINPresswire.com/ -- The McLean Group, LLC, advised Seaport Environmental in the transaction.
About PSC
PSC is the leading provider of specialty maintenance services and technology solutions to the critical energy infrastructure in the United States. PSC has built a strong business platform by partnering with clients who value safety, the most modern and productive equipment in the industry, a deep bench of engineering talent and the highest standards for environmental compliance.
The heart of our organization comes from our dedicated employees and we are so proud to have the most experienced, best-trained professionals in the industry. Our service culture puts our clients and us on the same side of the table, working as partners to transparently identify ways to reduce wastes, costs and liabilities. For more information, please visit our website at www.pscnow.com