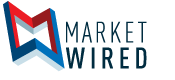 Veteran Executive Mike Pound Joins Inovateus Solar As Chief Revenue Officer
/EINPresswire.com/ -- SOUTH BEND, IN--(Marketwired - Mar 21, 2017) - Inovateus Solar LLC, a leading U.S. solar developer, EPC and supply company, has hired Mike Pound as its chief revenue officer. He will be responsible for developing and implementing strategies for increasing and balancing the multiple revenue streams of the company.
"Mike has vast experience in creating and executing strategies for revenue growth and diversification," said TJ Kanczuzewski, president of Inovateus Solar. "His addition to our executive group will enable us to accelerate our aspirations of becoming one of the top solar developers and EPCs in the U.S."
"Joining Inovateus allows me to put into action my belief that solar offers the best alternative to fossil fuels, now and in the future," said Pound. "TJ and the team have laid the foundation for sustainable, profitable growth, and I look forward to applying lessons I've learned in my career and building a brilliant tomorrow along with them."
Pound has extensive executive, managerial and engineering experience in the industrial, technology, medical equipment and energy sectors. Most recently, he was vice president of operations at Manufacturing Technology Inc. and vice president of engineering at General Sheet Metal in South Bend. Before a stint as CEO of BladeRoom, a modular datacenter company, Pound worked in various executive roles, including CEO, at Koontz-Wagner Holdings, a diversified electrical engineering group. Earlier in his career, he held positions at Ohmeda, a medical equipment subsidiary of the BOC Group, in both the Anesthesia Systems and Medical Engineering divisions.
Pound holds a bachelor of technology with honors degree in production engineering and management from Loughborough University, England, and is a chartered engineer and member of the Institute of Engineering Technology.
About Inovateus Solar
Inovateus Solar is one of the leading solar development; engineering, procurement and construction (EPC); and supply companies in the Midwest United States. Headquartered in South Bend, Indiana, the company has developed and built nearly 260 megawatts of utility, commercial, industrial, educational, and microgrid solar systems in the U.S., the Caribbean and Latin America. With strong roots in the communities it serves, Inovateus is passionately committed to Building A Brilliant Tomorrow™ through the wide-scale deployment of advanced solar and clean energy technologies. Find out more at www.inovateus.com, or visit us on Twitter, Facebook, or LinkedIn.