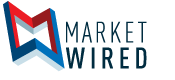 Seizmic, Inc. Launches New Website to Better Serve Customers and Industry
New Seizmic Home Page
Click here for high-resolution version
/EINPresswire.com/ -- LOS ANGELES, CA--(Marketwired - March 20, 2017) - Today, Seizmic, Inc., a leader in material handling, engineering and custom manufacturing industries, announced the launch of its newly redesigned website SeizmicInc.com. The new site's purpose is to provide a more user-friendly layout to better serve Seizmic's customers, including offering 24 hour turnaround of some prelim designs.
"As Seizmic continues to grow and expand its service offerings, it is important for us to have a website that clearly communicates how unique our services are to the industry, as well as who we are as a company both now and in the future," said Sal Fateen, CEO of Seizmic, Inc. "We think what makes us unique is the breadth of services we offer, and this newly designed website helps showcase that as well as make it more user friendly."
Seizmic offers structural analysis of material handling projects, component details, layout drawings, permit preparation and submittals. Unlike any of its competitors, Seizmic has an accredited testing lab, and offers custom material handling fabrication and is the only company that has engineers that are licensed in all 50 states.
Offering engineering design, permit management and custom fabrication, Seizmic is comprised of the following four divisions:
Seizmic Inc. - the parent company that is primarily the engineering design and consulting firm
Submittal Services Inc. - the division that focuses on permit management
Structural Support Systems Inc. - the division that focuses on custom material handling fabrication, as well as some standard fabrication (e.g. stairs, handrail, gates, crossovers)
SMHE, Inc. - the accredited division that focuses on testing of material handling components
For additional information on Seizmic, Inc. and to view the new website, please visit SeizmicInc.com.
About Seizmic, Inc.
Seizmic, Inc. a California based company, has specialized in the analysis of material handling structures since 1985. It is the only company in the industry that has engineers with certification in all 50 states, analyzing all types of storage systems for structural and engineering integrity. For more information, please visit SeizmicInc.com.
Image Available: http://www.marketwire.com/library/MwGo/2017/3/20/11G133536/Images/webpage-ecfd22b102b99a89b105007c5d7b435c.jpg