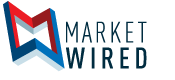 OFL Supports Canadian Hockey League Players' right to a fair wage
/EINPresswire.com/ -- TORONTO, ONTARIO--(Marketwired - Mar 20, 2017) - The Ontario Federation of Labour (OFL) is throwing its support behind the members of the Canadian Hockey League Players Association (CHLPA), which represents approximately 1500 junior hockey players across Canada.
On March 21-23, the Ontario Court will be hearing the case for the certification of a $187 million class action law suit, filed by the players against team owners in Ontario, Quebec and Alberta for violating the players' right to a legal wage.
The case will be heard in Toronto at the Ontario Court of Justice at 130 Queen Street West.
"There should be no exemptions from the Employment Standards Act and minimum wage laws," said OFL President Chris Buckley. "How is it that someone can work for 50 hours a week and not get paid? This is a clear sign that our laws are not working."
The OFL has waged a campaign in tandem with the Ontario government's Changing Workplaces Review, calling for an end to all exemptions and exclusions under both the Employment Standards Act and Labour Relations Act, equal pay and benefits for equal work, the right to join and keep a union and much more.
"I'm a hockey fan, but I believe that our national sport shouldn't be used to exploit young workers for profit by team owners," said Buckley.
As early as 2002, the Canada Revenue Agency deemed the players in the Canadian Hockey League to be employees under the Canada Labour Code, entitling them to be covered by the provincial minimum wage.
However, players have never been legally compensated for the over 50 hours per week they work. Instead, on average, players are paid $60 per week. The class action suit was filed in 2014.
The OFL's www.MakeItFair.ca campaign takes on issues of inequality in the workforce, and coincides with the province's "Changing Workplaces Review." The campaign works toward across-the-board changes to the Employment Standards Act and the Labour Relations Act that would improve standards for every worker and make it easier for them to join a union.
The OFL represents 54 unions and one million workers in Ontario. For information, visit www.OFL.ca and follow @OFLabour on Facebook and Twitter.