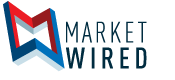 Enviro-Serv, Inc. (EVSV) Announces 1-Year MacDill Air Force Base Private Housing Contract
/EINPresswire.com/ -- TAMPA, FL--(Marketwired - Mar 20, 2017) -  Enviro-Serv, Inc. (OTC PINK: EVSV), the parent and publicly traded vehicle of Enviro-Serv USA, Inc., a full service and fully licensed Florida pest control operation, is pleased to announce the following updates and comments.
In an effort to update the investment community, Chris Trina, CEO of Enviro-Serv Inc., stated, "After an eagerly awaited 60-days, we are excited to announce that Pestmaster Services of Tampa Bay has secured a minimum one year guaranteed contract worth up to $53,000 with the Michaels Organization, the property management company that services the communities within the Harbor Bay complexes inside MacDill Air Force base here in Tampa. The contract includes a 2-year extended option bringing the total worth to $160,000. The contract commences April 9th. An estimated $23,000 should be earned by the middle of May and more will be earned from there."
Trina went on to say, "This is a private residential contract, not a government contract, thus proving our ability to win large awards from all perspectives. Including the renewal potential of this contract and the Army contract announced two weeks ago, we have a guaranteed one year earnings of nearly $100,000. Additionally, if renewal options are exercised in both contracts in the years going forward, the two contracts' value jumps to about $200,000. As stated numerous times before, and now as things come to fruition, I am very optimistic that our Tampa franchise can and will secure more of this type of contract during the 2017 calendar year and beyond."
Trina ended his comments by stating, "These contract sales, along with strong organic growth, set us up very nicely for the 2nd quarter as we strive to continue to set financial records each quarter going forward. Year end results for 2016 will be announced by the end of March followed by the announcement of Q1 2017 financials by late April. Enviro-Serv greatly appreciates the vital support of our shareholders and we look forward to many more positive announcements."
About Enviro-Serv, Inc.
Enviro-Serv, Inc. (EVSV) is a Tampa based public corporation specializing in providing full service pest control management in the counties of Hillsborough and Pinellas. These pest control services are captured in our wholly owned subsidiary, Enviro-Serv USA Inc., which owns and operates the franchise Pestmaster Services-Tampa. Please visit our websites at www.evsvinc.com and www.pestmaster.com to learn more.
Forward-Looking Statements
This press release contains "forward-looking statements" within the meaning of Section 27A of the Securities Act of 1933, as amended, and Section 21E of the Securities Exchange Act of 1934, as amended and such forward-looking statements are made pursuant to the safe harbor provisions of the Private Securities Litigation Reform Act of 1995. Such statements are subject to risks and uncertainties that could cause future results to differ materially from the forward-looking statements. You should consider these factors in evaluating the statements herein, and not rely solely on such statements. The forward-looking statements in this release are made as of the date hereof and Enviro-Serv, Inc. undertakes no obligation to update such statements.
NOTICE: THE CONTENT OF THIS NEWS RELEASE IS NEITHER AFFIRMED NOR APPROVED FROM PESTMASTER FRANCHISE NETWORK (PFN) AND THE OPINIONS, STATEMENTS, ESTIMATES OR PROJECTIONS HEREIN DO NOT NECESSARILY REFLECT THOSE OF PFN BUT ONLY THAT OF ENVIRO-SERV INC. MANAGEMENT.
CONTACT:
CHRIS TRINA
CEO
Enviro-Serv, Inc.
813-708-9910

EIN Presswire does not exercise editorial control over third-party content provided, uploaded, published, or distributed by users of EIN Presswire. We are a distributor, not a publisher, of 3rd party content. Such content may contain the views, opinions, statements, offers, and other material of the respective users, suppliers, participants, or authors.