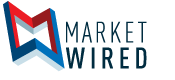 PACIFIC Digital Group becomes third most awarded agency in San Diego
PACIFIC won eight American Advertising Awards
/EINPresswire.com/ -- SAN DIEGO, CA--(Marketwired - Mar 16, 2017) - PACIFIC Digital Group, the Discovery Agency, won eight American Advertising Awards across seven categories for four different client campaigns.
Worlds Beyond for Expedia, an adventure travel microsite, received three awards. It received the gold award for Branded Content & Entertainment Campaign, the silver award for Website and the bronze award for Film & Video.
Baja Menu for Expedia Mexico, an online gastronomical tour of Baja California with Chef Javier Plascencia, earned three silver awards. The categories were Cross Platform Campaign, Website, and Branded Content & Entertainment for Online/Interactive.
PACIFIC won another gold award for its Affordable Moves campaign, Moving Can Be Dangerous, and a bronze award for the Flights.com Peephole campaign.
"These recognitions show the value of symbiotic integration between several marketing disciplines," said George Stein, creative director at PACIFIC. "We're thrilled to see our approach to inbound marketing resonating with the industry."
The campaigns all reflect PACIFIC's One Story approach, telling a strong and connected narrative across multiple customer touch points along the buying journey. Each campaign integrates the disciplines the agency specializes in, including search, design, content, social media, paid media, strategy, and content amplification.
PACIFIC accepted its awards at the 2017 San Diego American Advertising Awards Gala, held on March 3, 2017 at The Lafayette Hotel.
SDX, the San Diego chapter of the American Advertising Federation, presented 114 San Diego American Advertising Awards for excellence in 41 advertising, digital, and graphic design categories, culled from more than 290 entries. The American Advertising Awards is the advertising industry's largest competition. Its mission is to recognize and reward the creative spirit of excellence in the art of advertising.
About PACIFIC:
We are PACIFIC, the Discovery Agency. As experts on curiosity, we craft multi-channel inbound search marketing campaigns that help our clients align their brand story with the questions their customers are asking. With a client list that includes Expedia, Travelocity, Jacuzzi, Mint, Microsoft, and others, we build campaigns that deliver incredible results. For more information, visit www.meetpacific.com.