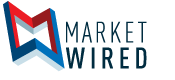 Aviation Week's MRO Americas, April 25-27 in Orlando
800 exhibitors and 15,000 registered attendees
/EINPresswire.com/ -- NEW YORK, NY--(Marketwired - March 16, 2017) - Aviation Week's MRO Americas (#MROAM) is taking place at the Orange County Convention Center April 25-27 in Orlando. For 22 years, MRO Americas has served as the flagship of Aviation Week Network's MRO event series and recognized throughout the industry as the premiere event, attracting more than 800 exhibitors and 15,000 registered attendees.
Focused on commercial aviation maintenance, repair, and overhaul (MRO), the event offers networking among industry leaders representing airlines, regulators, suppliers, and service providers. This 360° learning experience incorporates drill down and informative conference sessions. An unparalleled and extensive exhibition floor provides numerous social and business opportunities. The event delivers a comprehensive mix of new and innovative products, technologies, offerings and services. See here for agenda.
MRO America's supporting sponsor is Enterprise Florida. Diamond Sponsors are HAECO, Pratt & Whitney, Rhinestahl CTS and UTC Aerospace Systems; Platinum Sponsors are Airbus, Aviation Technical Services, Chromalloy, GA Telesis, GE Aviation, Heico, MRO Holdings, MTU Maintenance, PEMCO, Safran, StandardAero, Triumph Group, Inc., United Technical Operations and UPS.
Highlights will include:
New this year:
Additional upcoming MRO events include: BEER (Baltics, Eastern Europe & Russia) (May 10-11, Sofia, Bulgaria); Europe (October 3-5, London); and Asia-Pacific (October 31-November 2, Singapore).
ABOUT AVIATION WEEK NETWORK
Aviation Week Network is the largest multimedia information and services provider for the global aviation, aerospace and defense industries that has a database of 1.2 million professionals around the world. Industry professionals rely on Aviation Week Network for analysis, marketing and intelligence. Customers include the world's leading manufacturers, suppliers, airlines, business aviation operators, militaries, governments and other organizations that serve this global market. The product portfolio includes Air Transport World, Aviation Week & Space Technology, AC-U-KWIK, Aircraft Blue Book, Airportdata.com, Air Charter Guide, AviationWeek.com, Aviation Week Intelligence Network, Business & Commercial Aviation, ShowNews, SpeedNews, Fleet and MRO forecasts, global maintenance, repair and overhaul (MRO) tradeshows and aerospace & defense conferences.
ABOUT INFORMA
Aviation Week Network is part of Informa, the international business intelligence, academic publishing, knowledge and events group. Informa serves commercial, professional and academic communities, helping them connect and learn, and creating and providing access to content and intelligence that helps people and businesses work smarter and make better decisions faster.
Informa has over 7,500 colleagues in more than 20 countries and a presence in all major geographies. It is listed on the London Stock Exchange and is a member of the FTSE 100.