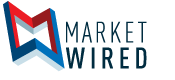 Wilcon Expands Fiber Optic Infrastructure to Support Growing Business Ecosystems Across Southern California
Expansion enables High Performance Networking, Increases Capabilities for Enterprises, Technology Firms and Media/Entertainment Companies across Calabasas, Culver City, and Venice
/EINPresswire.com/ -- LOS ANGELES, CA--(Marketwired - Mar 16, 2017) - Wilcon, the premier West Coast provider of best-in-class fiber optic and data center infrastructure, announces today the new deployment of its carrier-grade fiber optic network into multiple areas of California including the cities of Calabasas, Culver City, and Venice. Wilcon's high performance network enables increased capabilities and state-of-the-art networking for area businesses and organizations.
"Our strategic network expansion throughout LA and the surrounding regions is in response to the increased demand from businesses in areas where they have limited options for high speed infrastructure," comments Will Frederickson, SVP of Sales and Marketing for Wilcon. "Because Wilcon operates the most dense fiber and interconnection infrastructure in Los Angeles, we are uniquely positioned to provide custom dark fiber and lit networks to support the growing ecosystem of companies that need high capacity connectivity." 
"We are pleased to work with innovative companies such as Wilcon who bring expanded technology options to the area," states Pamela, Kissel, CEO and President for the Calabasas Chamber of Commerce. "Focused on enhancing the Calabasas community, the Chamber's continued goal is to further economic development, education, and increase value for business, local government, and neighbor associations."
Understanding the critical IT requirements of enterprises, global media, entertainment, content and technology companies, Wilcon's fiber optic network was designed to support mission-critical data applications. Companies also leverage Wilcon's reliable connectivity to gain secure on-ramps to the cloud to address storage and computing functions.
Wilcon's services include Ethernet, Optical Wavelength, Interconnection, Direct Internet Access (DIA), Colocation, Dark Fiber, and Cloud Access.
For more information, please visit www.wilcon.com.
About Wilcon
Wilcon is the premier West Coast provider of best-in-class fiber optic and data center infrastructure solutions helping to enable the digital future of its customers. As one of the largest fiber optic networks in Southern California, Wilcon offers vast reach and diverse routes connecting major data centers, enterprise locations and wireless communications sites, as well as the most dense fiber and interconnection infrastructure in downtown Los Angeles. Wilcon delivers in Southern California dark fiber and ultra-broadband optical services for businesses, wireless carriers and other communications service providers that ensure optimal performance for their mission-critical data traffic and applications. Wilcon also owns and operates leading data center and carrier-neutral colocation facilities in downtown Los Angeles, including its key hub at the One Wilshire.
For more information, please visit www.wilcon.com and follow Wilcon on Twitter and LinkedIn.
For Wilcon media inquiries, please contact:
Jaymie Scotto & Associates (JSA)
866-695-3629 ext. 13
Email Contact
Distribution channels:
Amusement, Gaming & Casino
,
Banking, Finance & Investment Industry
,
Business & Economy
,
IT Industry
,
Media, Advertising & PR
,
Movie Industry
,
Technology
,
Telecommunications

EIN Presswire does not exercise editorial control over third-party content provided, uploaded, published, or distributed by users of EIN Presswire. We are a distributor, not a publisher, of 3rd party content. Such content may contain the views, opinions, statements, offers, and other material of the respective users, suppliers, participants, or authors.