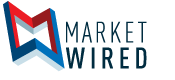 REMINDER - Reaching Customers in Real-Time: Plexure to Explore the Future of Marketing at IoT Summit 2017
/EINPresswire.com/ -- SAN FRANCISCO, CA--(Marketwired - Mar 15, 2017) -
WHO:
Jen Millard, chief revenue officer for Plexure, which provides Internet of Things (IoT) focused CRM solutions
WHAT:
Will present the session, "Reaching Customers in Real-Time: How the Internet of Things Transforms Marketing," at the IoT Summit 2017.
WHEN: 
Thursday, March 16 - Friday, March 17, 2017
Millard is scheduled to speak on Thursday, March 16, 2017 at 4:00 p.m. CDT.
WHERE: 
Santa Clara Convention Center
5001 Great America Parkway
Santa Clara, Calif.
DETAILS:
Continued Internet of Things (IoT) innovation is advancing quickly, set to bring the world refrigerators that can order groceries and cars that drive themselves. It is expected that IoT will also lead to increased automation and the use of social and experiential elements in customer-led experiences. In response, marketing is becoming more connected, allowing companies to optimize transactions using digital insights, real-world conditions and in-store activity.
During the IoT Summit 2017, Jen Millard, chief revenue officer for Plexure, will present "Reaching Customers in Real-Time: How the Internet of Things Transforms Marketing." In this session, Millard will consider the future of marketing as IoT continues to develop. Sharing real-world examples, Millard will demonstrate how companies can build significant competitive advantage by actively managing customer relationships through engagement. Summit attendees interested in how the IoT can help their companies to measure, optimize and influence marketing interactions are encouraged to attend this session.
For event information, visit: http://www.iot-summit.org.
More About Plexure IoT-Driven CRM
Plexure's award-winning IoT-driven CRM focuses on three comprehensive aspects of customer engagement: measurement, optimization and influence. The solution measures the exact value of every marketing interaction in physical and online worlds, gathering, analyzing and taking action from tens of thousands of live digital events per second. Plexure optimizes live customer engagements by leveraging digital insights, real-world conditions and in-store activity and automates how brands intelligently engage and influence customers in real-time using machine learning. Targeting specific contextual parameters such as the customer's immediate location or the weather around them, Plexure's IoT-driven CRM has an enterprise ready engagement engine with POS integration capability. It targets the right customer and tracks unique offer codes all the way through to final transaction uplift.
For more details, please view this video.
About Plexure
As Internet of Things (IoT) technology and connected devices enable multiple touch points in real time to reach customers, Plexure help brands build rich customer engagement with its IoT Orchestration Engine and measure the sales uplift of these experiences. With a singular focus on improving real-world business transactions, Plexure's IoT-driven CRM is used by prominent global brands including McDonald's, 7-Eleven, Exxon, Anheuser Busch, The Compass Group and IKEA to drive and convert in-store visits to in-store sales.
Learn more about Plexure: Website | LinkedIn | Facebook | Twitter

EIN Presswire does not exercise editorial control over third-party content provided, uploaded, published, or distributed by users of EIN Presswire. We are a distributor, not a publisher, of 3rd party content. Such content may contain the views, opinions, statements, offers, and other material of the respective users, suppliers, participants, or authors.